SAP
Sapphire 2018: SAP will take over CRM market, says McDermott
SAP's chief executive Bill McDermott tells 2018 Sapphire conference the supplier will storm the CRM market with its C/4 Hana business applications suite
SAP CEO Bill McDermott stated "we will not waver or bend till we have taken over the CRM market" at the supplier's annual Sapphire customer conference in Orlando, Florida.
Dubbed C/4 Hana, the supplier claims its new suite of applications will help businesses serve and retain customers. Its name suggests it to be a complementary sibling of S/4 Hana, SAP's flagship enterprise resource planning (ERP) suite.
In his opening day keynote address, McDermott said the main barrier to single view of the customer was "legacy CRM systems". Salesforce is the market leader in cloud-based customer relationship management (CRM). Though he did not mention that company by name, it is the clear competitive target of this new market drive.
Moreover, SAP customers connecting to Salesforce systems lay at the root of some of the indirect licensing controversy that reigned in 2017, signally with the SAP v Diageo legal case resolved in the High Court in London. The judge in that case ruled in favour of SAP and against Diageo in an indirect licensing case concerning the use of mySAP enterprise resource planning (ERP) software on a Salesforce platform.
In this year's Sapphire keynote, McDermott indicated the readiness of SAP to, on his account, go beyond extant CRM systems and connect customer-focused business software directly with core ERP.
Speaking of CEOs, McDermott asserted: "Every single leader at the top of the house wants to know: 'Do we have a single view of the customer? Do we really know them? Do we have permission to use their data? Can we predict their needs? Are we ready to fulfil their order with immediate turnaround time? How will we know if they are happy?'
"What holds them [these companies] back? Legacy CRM. It can't do single view of the customer."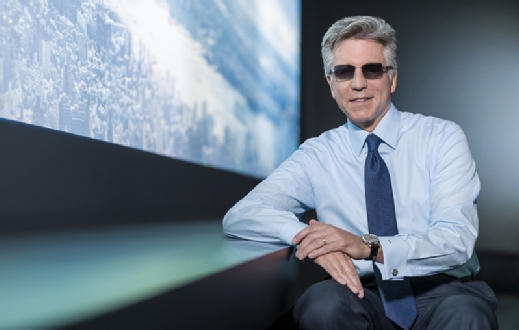 SAP also announced, in a related development, the SAP Data Management Suite, based on its in-memory, columnar database, Hana.
SAP's CEO, in a press and analyst briefing following the keynote, said "simple solutions in the cloud" in categories such as sales automation and human resources had arisen in the wake of the 2008 financial crash, leading to "fragmentation" in enterprise software. He said SAP had "a real shot" at integrating CRM with ERP in a way that SAP's competitors did not.
In the keynote itself he said: "You know you are rooting for SAP in CRM."
SAP C/4 Hana was described in a press statement as "an integrated offering designed to modernise the sales-only focus of legacy CRM solutions. Following the completed acquisitions of … Hybris, Gigya [a consumer identity software company] and CallidusCloud, SAP now ties together solutions to support all front-office functions, such as consumer data protection, marketing, commerce, sales and customer service".
McDermott said in the statement: "The legacy CRM systems are all about sales; SAP C/4 Hana is all about the consumer. We recognise that every part of a business needs to be focused on a single view of the consumer. When you connect all SAP applications together in an intelligent cloud suite, the demand chain directly fuels the behaviours of the supply chain."
The company also cited machine learning capabilities from SAP Leonardo alongside the Data Management Suite as significant to the CRM push.
And SAP announced the acquisition of a Switzerland-based company Coresystems, focused on field service customer experience, especially in the manufacturing, energy, high-tech and telecommunications industries. The acquisition's service provides what is described as "real-time scheduling for customer service requests and uses artificial intelligence-powered crowd service technology. This broadens the service technician pool to include company employees, freelancers and industry partners".
The C/4 portfolio includes SAP Marketing Cloud, Commerce Cloud, Service Cloud, Customer Data Cloud and Sales Cloud, which includes the Californian "lead to cash" CallidusCloud business acquired earlier this year to take on Salesforce.
Sales Cloud subsumes the Hybris Revenue Cloud and Cloud for Customer systems that stem from SAP's 2013 acquisition of Switzerland-based omni-channel company Hybris.
Announcements from previous SAP Sapphire conferences
Read more on Customer relationship management (CRM)