Virgin Trains
UK railways to save billions of pounds through digital signalling
Network Rail hails digital transformation plans as "a turning point in the history of our railways"
By the 2030s, almost three-quarters of UK train journeys will be controlled by automatic signalling under a project to use digital technology to replace analogue systems, saving billions of pounds.

Download this free guide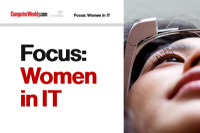 Gender diversity in the technology sector
In this e-guide, we tackle the issue of diversity in the IT industry and try to uncover why the number of women choosing IT as a career has been stagnating over the past few years. We also dissect some of the solutions that will help to increase the number of women in IT offered up by those fighting on the front line.
According to Network Rail, digital signalling technology will help increase the number of trains running without having to embark on highly expensive railway infrastructure projects that take many years, such as those for Thameslink and Crossrail.
Network Rail said more than half of the country's analogue signalling systems would need to be replaced over the next 15 years, and that a like-for-like update would cost £20bn, with no real benefit for customers.
UK train passenger numbers have doubled over the past 20 years and the railway infrastructure, which largely dates from Victorian times, is struggling to cope.
Network Rail said that by the 2030s, 70% of journeys will benefit from digital technologies on trains and tracks that will automate signals, allowing more trains to be run closer together.
Mark Carne, CEO of Network Rail, said the opportunity to transform the UK's railways through the latest IT is the biggest opportunity since trains changed from steam to diesel in the 1960s.
"The age of a digital railway has today moved from the drawing board and into reality as we reveal a blueprint that will improve the lives of millions of passengers and freight users across the country," he said. "Today's commitment is to adopt and roll out new digital technology, for both trains and track, that will deliver faster, more frequent services for passengers and businesses alike, giving our economy a massive boost."
Read more about the use of technology by Network Rail
The first services to use the new technology will be those that go through London Bridge, into London King's Cross, Waterloo, and across the Pennines. The technology will be introduced over the next five years.
"In a world first, digital train control with 'fly-by-wire' trains [automatic operation] – coupled with smart infrastructure – is now a reality on Thameslink services through London Bridge," said Carne. "We now have a plan, impetus and the funding to introduce these systems across large swathes of our railway network over the coming years.
"This is a turning point in the history of our railways as we move firmly into the digital age."
Read more on IT for transport and travel industry