Search firms meet EU regulators over right to be forgotten
Google, Microsoft and Yahoo have met EU data protection authorities to discuss the implications of the right to be forgotten ruling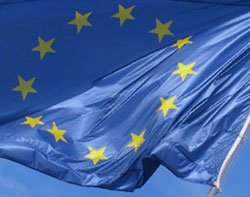 Google, Microsoft and Yahoo have met EU data-protection authorities to discuss the implications of the landmark ruling by the European Court of Justice (ECJ) upholding the right to be forgotten.
In May, the ECJ ruled individuals could demand that "irrelevant or outdated" information be deleted from online search results in Europe.
But European data protection authorities are concerned the application of the ruling to European versions only, as the links are still available through .com versions, sources told Reuters.
Another issue is that of alerting website owners to when an article has been removed. The regulators are concerned about the effect the notification process could have on people making the requests, according to The Telegraph.
In one case, for example, the Wall Street Journal wrote about a Netherlands-based investor who had been linked to a sex workshop in 1998, after he had asked for the link to be removed.
Google is the dominant search engine in Europe, with about 93% of the market, according to StatCounter global statistics. Microsoft's Bing has 2.4% and Yahoo has 1.7%.
Google began removing links at the end of June, while Microsoft's Bing search engine began to comply with the ECJ ruling in mid July.
But Google has been reluctant to comply with the ruling, with chief executive Larry Page expressing concerns that the decision may encourage repressive regimes intent on internet censorship.
Google executive chairman Eric Schmidt has described the case as a collision between a right to be forgotten and a right to know.
More on the right to be forgotten
"From Google's perspective, that's a balance," he said. "Google believes – having looked at the decision, which is binding – that the balance that was struck was wrong," he told Google's annual shareholder meeting.
Google was inundated with take-down requests within days of the ECJ ruling and has scrambled to introduce processes for collecting and dealing with the requests.
In this week's meeting, Google told EU regulators that it has received around 91,000 take-down requests relating to 328,000 links, reports the BBC.
The regulators were told that the greatest number of these came from France, followed by Germany, UK and Spain.
Google said to date it had approved more than 50% of the requests, asked for more information in about 15% of the cases, and rejected more than 30% of the applications.
The EU regulators have asked the search engine operators to provide more information by the end of the month on their implementation of the ECJ ruling.
Feedback from the tech firms will be incorporated into a set of guidelines to be drafted by regulators to help them decide which links to remove and to deal with complaints from unsuccessful applicants.
EU regulators want to a coherent approach that fits with EU data protection principles and a draft set of guidelines could be ready by mid-September, according to reports.
Read more about EU data protection reform