EasyJet flies with HR software in the cloud
Airline easyJet is moving to cloud-based human resources software from Workday to manage its 8,000 employees
Airline easyJet is moving to cloud-based human resources (HR) software from Workday to manage its 8,000 employees.
The migration to cloud HR software is part of the airline's effort to improve talent management and gain better reporting and analytics capabilities. It will make it possible for staff to use the HR application from mobile devices.
The Workday Human Capital Management (HCM) software brings together HR and talent management.
The HCM software's analytics capabilities will give easyJet a better view of the cost, capacity and capability of its workforce, said the airline.
It will have less need for IT support to generate reports, it said.
Alita Benson, group HR director at easyJet, said: "With Workday, we found an HR cloud application with the depth of functionality, flexibility, and engaging user experience, which we believe will help us achieve our HR transformation goals and grow our industry leadership."
Read more about HR technology
Workday was founded in 2005 by former executives of PeopleSoft. The software developer expects revenues of $700m this year.
Workday has won contracts with 600 enterprises around the world, including pharmaceuticals giant GlaxoSmithKline.
Rival AstraZeneca plans to roll out Workday's cloud HR technology to 66,000 employees in 2015.
Content Continues Below

Download this free guide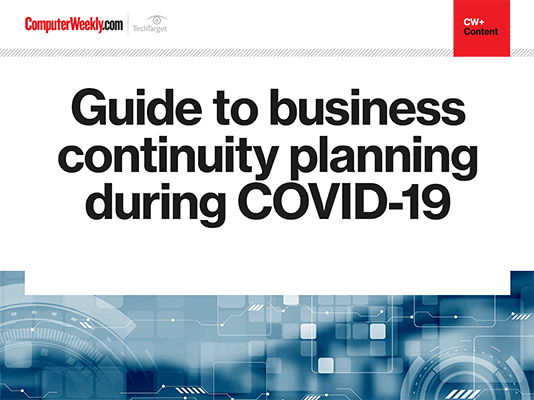 Guide to business continuity planning during COVID-19
As COVID-19 continues to spread, companies need to evaluate their ability to conduct business as usual during this time by revisiting business continuity and disaster recovery plans. Inside this comprehensive guide, we share best practices on how to defend your business against disruption, identify key business areas at risk and respond to business continuity planning challenges.