Encryption is safe bet, says SafeNet
Encryption is the only thing that can give peace of mind to CIOs and CISOs, says Dave Hansen, president and CEO of security firm SafeNet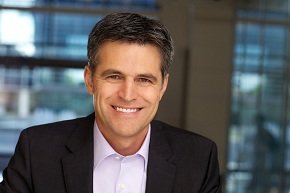 When all else fails, encryption is the only thing that can give real peace of mind to CIOs and CISOs, says Dave Hansen, president and CEO of security firm SafeNet.
"The reality is that data leaks, but when it happens, there is less reason to worry if the data is encrypted," he told Computer Weekly.
One of the biggest challenges facing organisations, says Hansen, is how to secure data as economic constraints are accelerating moves to lower-cost cloud-based services.
"Failure to encrypt virtual servers and data stores is a problem waiting to happen," he said. "It is important that virtual images and servers are encrypted, yet few organisations are doing it."
This is why Hansen believes authentication, encryption and key management are good markets to be in as this shift takes place, putting SafeNet in a good position to solve important security challenges.
Read more on Cloud security