UK regulator PhonepayPlus fines Dutch typosquatting companies
UK phone regulator PhonepayPlus fines two Dutch firms £100,000 for exploiting well-known websites Wikipedia, Twitter and YouTube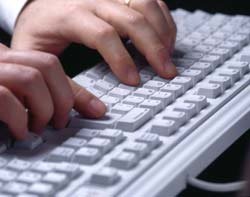 UK premium phone services regulator PhonepayPlus has fined two Dutch companies £100,000 each for taking advantage of well-known websites such as Wikipedia, Twitter and YouTube.

Download this free guide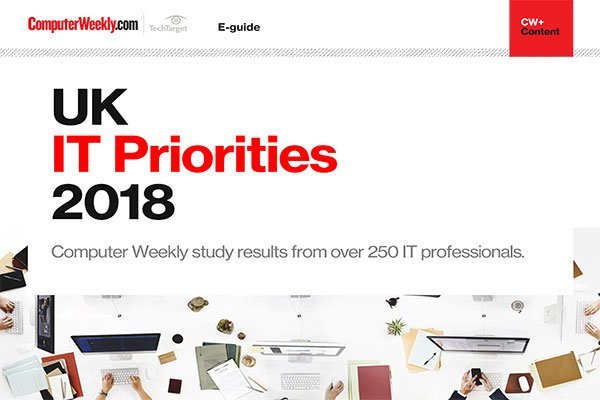 2018 UK IT Priorities survey results
IT organisations in the UK and across Europe are starting to accelerate the move to the cloud. Read more about the key areas in which senior IT managers are planning to invest in over the next 12 months.
The two Amsterdam-based companies ran premium-rate phone competitions on typosquatting sites with addresses such as wikapedia.com, that fooled visitors into thinking they were on the genuine site.
Typosquatting takes advantage of consumers mistyping when they are searching for popular websites.
The regulator said: "In both cases, the landing pages for the 'squatted' sites looked like the genuine sites the consumer was searching for with the same logos, colouring and fonts."
The fake sites contained ads for iPad and MacBook competitions that gave the impression that entering contact details and answering a few questions was all they had to do to win a prize.
Participants were sent text messages asking them quiz or survey questions, with each message costing £1.50 to receive and a further £1.50 to answer, according to the BBC.
PhonepayPlus said one victim was charged £63 after using a typosquatting site based on YouTube.
The regulator sanctions all premium-rate telephone service providers who operate in the UK. It found that R&D Media Europe and Unavalley BV had breached its code of practice on transparent pricing.
PhonepayPlus' tribunal ordered the two companies to refund those who had lost money in these competitions.
The organisation's chief executive, Paul Whiteing, said: "These judgements send a clear message to providers they cannot play on the public's trust in well-known websites to promote services."
"We want consumers to continue to have confidence in the digital market place and we will do everything we can to ensure that they do," Whiteing said.
Domain name squatting, using common typos or alternative suffixes to the more common .com and .co.uk, is a favourite method for cyber criminals to harvest useful data, said Roger Rawlinson, managing director, assurance division, NCC Group.
"Internet users clearly suffer through losing sensitive information and money through these scams, but the imitated websites are also damaged through association," he said.
Companies that do not review and regulate the internet landscape for cyber squatters are at real risk of losing revenue and reputation, Rawlinson said.
"Organisations have their own reputations to uphold and should be fighting this threat at the source, scanning for imitation websites and launching takedown processes. It's about brand protection as much as crime prevention," Rawlinson said.
Read more on IT for telecoms and internet organisations