5 cloud BI considerations for a successful rollout
Migrating an end-to-end business intelligence (BI) solution to the cloud can be complicated. Consider these five points for successful cloud BI migration.
The cloud computing paradigm has been rapidly gaining in popularity among IT vendors and enterprise users of every ilk. Meanwhile, adoption of business intelligence (BI) has also witnessed increased traction in recent times. Cloud BI, then, seems the next logical step. Generally, end-to-end BI, right from OLTP to dashboard, is a set of discrete solutions working in an integrated fashion. Moving an entire BI solution to the cloud is complicated, and needs careful planning and assessment of all extant parameters. Here are a few aspects to consider before moving from BI to cloud BI:
1) Type of cloud: Infrastructure as a service (IaaS), platform as a service (PaaS), software as a service (SaaS), and so on, are all different cloud computing models. An appropriate cloud option can be selected depending on different constituents of the BI solution and the scope of its migration.
2) Private, public, or hybrid:
Selecting higher-level cloud topology and hosting for cloud BI is based on two parameters, namely, nature and volume of data. Depending upon the nature of data (such as restricted, unrestricted, confidential, etc.), and the corporate policies applicable to these classifications, one would decide whether data can traverse within or outside the enterprise. Volume of data is directly associated with the network security, and costs of broadcasting and transferring data to the cloud.
i. Public cloud is a suitable option when the data capturing systems are already on the cloud or if the organization stores data on the cloud; in such cases, there would be no dependency on the on-premise infrastructure.
ii. A private cloud environment is suitable when the solution is highly dependent on different on-premise systems. Any BI solution obtains data from source systems that are most likely to be on-premise. Data warehousing solutions tend to source huge volumes of data from the source systems at scheduled intervals regularly. For cloud BI, transferring huge data over the wires imposes security risks as well as network costs. The option to transfer data offline is also available (by transporting data disks directly to cloud vendors), but this could cause undesirable delays.
iii. A hybrid cloud environment is suitable for cloud BI when some parts of the solution can be accomplished on the cloud, while the rest can be done within the premises. For example, a BI solution that acts as an analytics service provider for its clients can stage data from different vendors on secure cloud infrastructure, bring integrated and filtered data in-premise for reporting and analytics, and again provide reports on the cloud. Thus, infrastructure intensive operations are carried out on the cloud and functions classified as confidential are contained in-premise.
3) Security compliance: For data stored on the cloud, security compliance is one of the biggest concerns to assess. Clients from different domains require that their data storage and access methodology complies with regulatory and auditing rules specific to their industry domain. Compliance examples include SOX, HIPPA, PCI, C2 audit (US standard), Common Criteria audit (European standard), and many more. Before selecting a cloud vendor for cloud BI storage requirements, verify the list of compliances offered.
4) Resource allocation modes:
Cloud environments offer computing and storage resources in either a shared mode or an exclusive mode.Shared modes are allocated for the time window as booked by the clients and reclaimed as soon as the window closes. Allocation of these temporary resources is dynamic. On the other hand, an exclusive mode provides a dedicated, exclusive environment on the cloud, and would obviously be more expensive. From a security perspective, exclusive mode is always the preferred option for cloud BI.
5) Costs: Most cloud vendors provide cost calculators to arrive at an estimated cost of required resources. Costs would depend on the bandwidth utilized from the cloud (two-way); memory and other computing resources available to environments; duration for which environment should remain available; and, software licenses, if any.
In summary, based on the above points, and including other factors specific to the enterprise, a pre-assessment of cloud readiness of the BI solution should be exercised before attempting migration to cloud BI.
---
About the author: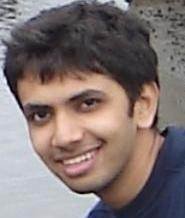 Siddharth Mehta works as an associate manager and a technical architect for BI software projects at Accenture Services. He is a recipient of Microsoft's Most Valuable Professional award, and has written extensively on Microsoft BI software. Prior to Accenture, Mehta was with Capgemini.