Google, Amazon, Facebook and Apple locked in platform war, says Eric Schmidt
Eric Schmidt has outlined a "gang of four" companies - Google, Amazon, Facebook and Apple - locked in a platform war.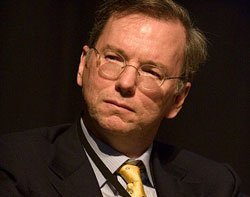 Eric Schmidt has outlined a "gang of four" companies - Google, Amazon, Facebook and Apple - locked in a platform war.
Speaking at the D9 conference organised by the blog AllThingsD, Eric Schmidt said Google, Amazon, Facebook and Apple have a global reach and economics that ten or 20 years ago IBM or Microsoft would have had.

Download this free guide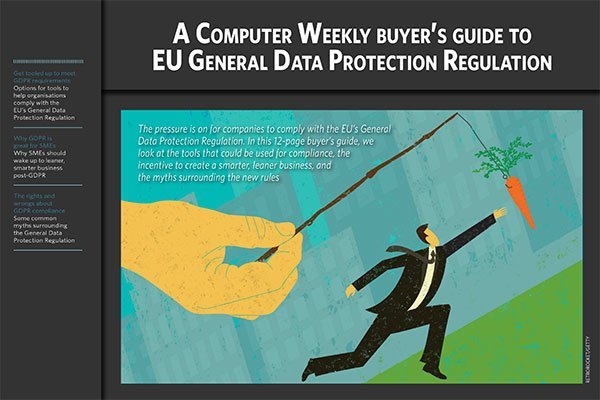 Computer Weekly's Buyer's Guide to GDPR Part 2
In this 12-page buyer's guide, we look at the tools that could be used for compliance, the incentive to create a smarter, leaner business, and the myths surrounding the new rules.
By submitting your personal information, you agree that TechTarget and its partners may contact you regarding relevant content, products and special offers.
You also agree that your personal information may be transferred and processed in the United States, and that you have read and agree to the Terms of Use and the Privacy Policy.
Asked why Microsoft was omitted from the list, Schmidt said Microsoft is not driving the consumer revolution in the minds of the consumers. But Microsoft has done a good job of getting locked into corporations, he said.
Schmidt said his biggest worry was that the internet would become fragmented by geopolitical region: "As the internet becomes more controversial with the lack of harmony between different laws on privacy, publicity and advocacy of information, I'm very concerned we will end up with an internet per country."
Eric Schmidt stepped down as CEO of Google in April to become executive chairman. He said he regretted not doing more to develop the company's social media offering during his time at the helm. He admitted the company was rebuffed in an attempt to broker a deal with Facebook.
Schmidt said: "We tried very hard to partner with Facebook. They were unwilling to do the deal," reported Reuters.
Asked whether it was right that a private company such as Google should hold so much information about individuals, Schmidt said: "The simple answer about privacy is that Google will remain a place you can do anonymous searches. We are very committed to you having control over information [we] have about you. From our perspective the answer is transparency."
On the question of whether algorithmic page ranking was still the right system, Schmidt said the search engine makes hundreds of improvements per year that consumers don't see. The company is working toward a universal search to merge answers for videos and text, he added.
"The other thing we doing is moving from answers that are linked-based to algorithmic based, where we can compute the right answer. Now we have enough artificial intelligence and enough scale where we can literally compute the right answer," said Schmidt.
You can watch a video of the interview here.
Read more on E-commerce technology