Developer renews court battle to claim 50% of Facebook
A New York developer has renewed his court battle in claiming at least a 50% share of Facebook almost a year after his first attempt stalled.
A New York developer has renewed his court battle in claiming at least a 50% share of Facebook almost a year after his first attempt stalled.
Paul Ceglia claims he signed a contract with Facebook co-founder Mark Zuckerberg in 2003 to develop a website that entitled him to a 50% stake in the product that eventually became Facebook.

Download this free guide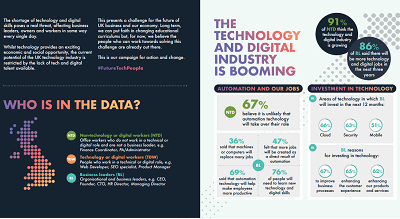 Infographic: How to future-proof UK technology
There is no doubt that the technology industry is booming right now, bringing with it exciting social and economic opportunities. However, there is a real fear that the UK industry may be stunted due to the lack of talent available. This e-guide helps to break down the future fears and expectations of dozens of business leaders and tech workers.
He also claims the contract awarded him an additional 1% stake for every day of the project, giving him a total stake of 84%.
The original claim, made in a civil lawsuit filed in June 2010 in the Supreme Court of New York's Allegany County, was dismissed by Facebook as "frivolous" at the time.
Now Ceglia has filed a revised complaint that includes a new series of e-mails, allegedly exchanged with Zuckerberg in 2003 and 2004, outlining the terms of their agreement and negotiating the details of the software development.
But Facebook's lawyers still maintain there is no merit to Ceglia's claims. "This is a fraudulent lawsuit brought by a convicted felon, and we look forward to defending it in court," said attorney Orin Snyder in a written statement.
Ceglia was convicted of drug possession in 1997 and has been investigated for fraud, according to the Financial Times.
Ceglia's lawyer Robert Brownlie has also issued a statement saying his legal firm would not have taken on the case if they had not been absolutely sure the evidence would support the claims.
According to US legal experts, Ceglia's lawyers will have to establish whether the e-mails cited in the complaint are authentic and prove his claims have been filed within the time period allowed by law.
Ceglia's revised complaint was filed on the same day a US appeals court denied a request from twin brothers Cameron and Tyler Winklevoss to renegotiate their $65m settlement with Facebook.
The Winklevoss brothers claim Zuckerberg stole their idea for the social networking site Facebook and defrauded them by overstating the value of the company's shares when negotiating the settlement.
Jerome Falk, the Winklevosses' lawyer, says he will ask the full appeals court for a rehearing, but US legal experts say it is unlikely that the court will agree.
Facebook is the world's biggest social network with more than 500 million users, making Zuckerberg one of the world's youngest billionaires.
Read more on IT legislation and regulation