Facebook takes extraordinary legal steps to contain document leak
Facebook targets journalists and news organisations for computer searches
Facebook is taking extraordinary legal measures in an attempt to contain further leaks of highly confidential internal documents provided to a US court that have come into the possession of international media organisations, including Computer Weekly.
On 11 April, Facebook lodged urgent "ex parte" (one-sided) applications to a California court, asking for orders that two suspected leakers from US tech company Six4Three be questioned for two hours today (Monday 15 April), in court if required, or face jail.
The social media company says it wants to understand if thousands more pages of sealed documents have come into the public domain. Some of the sealed documents had previously been legally obtained by the Digital, Culture, Media and Sport (DCMS) Committee of Parliament in November 2018 as part of its investigation into "fake news". The DCMS Committee's hard-hitting report, published on 18 February, accused Facebook of being "digital gangsters".
"Democracy is at risk from the malicious and relentless targeting of citizens with disinformation and personalised 'dark adverts' from unidentifiable sources, delivered through the major social media platforms we use every day," warned committee chair Damian Collins, MP.
The day the DCMS report was published, a cache of about 7,000 pages of Facebook documents was provided to British investigative reporter Duncan Campbell, who has written for Computer Weekly, including copies of the full documents used in the DCMS Committee report. He has since shared them with Computer Weekly and selected international news and broadcasting organisations.
Last week, Facebook claimed that, according to previous testimony by lawyers acting for US tech firm Six4Three, 3,800 sealed pages were seized from Six4Three founder Ted Kramer by the DCMS Committee. It has requested the US court now take the extraordinary action of ordering Kramer and his lawyer Thomas Scaramellino to submit to immediate questioning to determine how a further 3,200 pages of documents have, it claims, come into the public domain.
Scaramellino had previously sworn a declaration saying that neither he nor Kramer had had any contact with Campbell. The documents provided to the DCMS Committee originated from a legal dispute between Six4Three and Facebook.
The latest request was prompted when one of the international media groups working with Computer Weekly on the document cache approached Facebook for comment on planned stories derived from the documents.
After Computer Weekly and The Observer newspaper started publishing reports based on a limited number of Facebook documents in February, programmer Matt Fowler, who is Campbell's husband, put additional full original Facebook records used in the DCMS Committee report online on GitHub.
The first new Facebook document was described in an exclusive Computer Weekly report on how Facebook had secretly undermined Android phones to copy users' directories and emails. A subsequent story appeared on 2 March, along with one by The Observer, and was repeated around the world, triggering major parliamentary rows in Ireland, Canada and across Europe. Since then, Facebook's allegedly unlawful secret data-sharing practices have come under grand jury investigation in New York.
Last month, Facebook asked California Superior Court Judge V. Raymond Swope to rule that the court should require attorneys representing Six4Three and its clients to face compulsory questioning.
Swope also ordered that the private contents of the lawyers' and clients' computers and phones be copied for forensic examination. The unusual US legal procedure Facebook requested – called the "crime-fraud exemption" – allows seizure and examination of lawyers' and clients' private correspondence, which is usually considered to be privileged.
On 11 April, Facebook's five-strong legal team claimed to the court that they had "no idea when these documents were leaked or to whom", referring to the additional 3,200 pages. "Worse," claimed Facebook's attorney, a recent email "suggests for the first time that entities beyond the DCMS Committee received a document dump comprising thousands of pages of confidential and highly confidential information."
The initial seizure of the documents in Britain in November 2018 was lawful and compulsory under an order made by the House of Commons. Facebook demanded an investigation. Despite Facebook's claims last week not to know what was leaked, the initial 3,800 pages of documents concerned were listed in emails to and from Damian Collins, MP, provided by the court to Facebook on 15 March.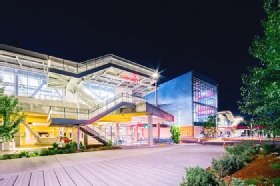 The mood in Facebook's Menlo Park headquarters now appears grim, according to last week's court documents: "With every passing day, Facebook receives fresh information from the media that the leaks go broader and deeper."
Facebook does know when and to whom the documents, comprising about 7,000 pages, got out - but not how. Computer Weekly and other publications have repeatedly asked Facebook's press office about the documents since 20 February. The initial enquiries made by The Observer and Computer Weekly concerned only 10 unpublished exhibits, not 7,000 pages.
Responding to Computer Weekly since February, Facebook has confirmed that it was aware of the leaks. The firm claims that Six4Three "cherry-picked" from the confidential documents to support its lawsuit against Facebook for breaking contracts and promises.
Facebook's application did not include emails sent by Computer Weekly or other British publications, since February. The applications refer only to two emails from an unnamed "broadcast organisation", sent less than a week previously.
Facebook has had information about the leak to Campbell and Fowler for almost two months, a court document filed on 22 March reveals. Facebook then provided a sworn declaration from Thomas Scaramellino, one of two executives it accuses of causing the leaks, stating: "Neither I, nor anyone acting on behalf of Six4Three, has ever had any contact with Mr Matthew Fowler or Mr Duncan Campbell."
Campbell said: "Facebook is concealing material information from the court. The facts suggest that it is misleading the judge. Facebook is trying to leverage the court to frighten and try to identify journalism sources.
"Since the start of 2019, several courageous people who have spoken out to British investigators have been intimidated," referring to the award-winning Observer journalist, Carole Cadwalladr. A leading Belgian scientist who tipped off Cadwalladr about the scandal, and later gave evidence to the British parliamentary inquiry, has been silenced by Facebook legal actions, as has a leading British academic expert, he said.
Cadwalladr single-handedly uncovered the Cambridge Analytica and Facebook data-stealing scandals, for which Facebook has already been fined £500,000. Two weeks ago, she was named Technology Journalist of the Year at the British Journalism Awards.
On Monday evening, Cadwalladr will launch the prestigious annual TED Conference. Cadwalladr's subject for the minimum $10,000-a-ticket, global high-impact audience is "Facebook – you broke our democracy".
"My talk will be all about Facebook screwing with our democracy," Cadwalladr told Computer Weekly on Friday. "I'm going to talk about them coming after us." On Sunday, TED's organisers moved Cadwalladr's speech up to headline at the 2019 conference, starting this evening in Vancouver.
Facebook's application to the California court also asks the court to target discovery of emails involving a list of media organisations, ranging from Ars Technica to Wired, and including the New York Times, The Guardian, The Observer, Fox, CBS, NBC, Agence France Press and 18 others. Search targets also include Carole Cadwalladr, British MP Damian Collins, the US Federal Trade Commission, and "Parliament".
"These limited steps are critical to allowing Facebook and the court to understand what Facebook confidential and highly confidential information is still out there ... and to stop the leaks from proliferating," Facebook told Judge Swope. "A full investigation will be required and will take time. But there is threshold information Facebook is entitled to now."
The Superior Court of California in San Mateo is equivalent to a middle-level English County Court. Located six miles from Mark Zuckerberg's Menlo Park headquarters, it has heard many Facebook cases.
Since the start of the month, Facebook has also launched a failed nationwide search to find and further question alleged leaker Thomas Scaramellino, including by hiring controversial New York private agents Serving by Irving. The detective company boasts of using disabled people and actors to dupe their targets, and was endorsed by a young Donald Trump. "If they're alive, we'll serve them. If they're dead, we'll tell you where they're buried," the company claims.
But Serving by Irving's special methods have failed to help Facebook agents track down Scaramellino. "Facebook ... sank thousands of dollars in attempts to serve Mr Scaramellino with a subpoena for documents and continues to do so," the court was told. "Yet not a single document has been produced."
Serving by Irving sent Facebook multiple emails reporting that the search for the alleged leaker had led its $850-a-day sleuths to a reportedly deserted summer vacation home in dense forest around Merrieworld Lake, 100 miles to the north-west of New York City. "Our server could hardly get into the place due to the accumulated mud," according to an email seen by Computer Weekly.
Carole Cadwalladr's talk at TED 2019 starts at 5pm US Pacific time. The conference is sold out.
At the time of first publication of this article, the Superior Court of California had not set a hearing date for the Facebook application.
Computer Weekly asked Facebook to comment on this article. Following publication, a Facebook spokesman said: "There was no lawful seizure of Facebook's documents – Six4Three leaked these documents in violation of three court orders. San Mateo Superior Court has found evidence that this leak is part of a larger crime or fraud perpetrated by Six4Three. Facebook has kept the court apprised of each new leak as it has learned of them – this filing is no different."
"Media entities" targeted in Facebook court claim made on 11 April 2019
Ars Technica, Buzzfeed, Wired, Wall Street Journal, Fox, CBS, CNN, Fortune, Guardian, Observer, BBC, NBC, New York Times, Washington Post, Recode, Associated Press, Verge, Daily Mail, Politico, France TV, New Yorker, The Sun, Vice, Huffington Post.