Bridgeway steps into help Mobil8 customers
The collapse into voluntary liquidation of mobile integration specialist Mobil8 has given a chance for rivals to pitch their own services
Mobility specialists are moving fast to plug the gap left by the liquidation of Mobil8 and offer an alternative source of help to customers.
The monile integrator which offered a range of services including enterprise mobile management, secure document access, PSN mobile solutions and airtime had offices in London and New York.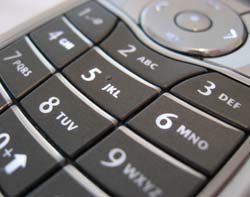 The channel player placed itself into voluntary liquidation a week and a half ago appointing insolvency practitioner Marks Bloom.
Things started to escalate for the business last month when a meeting of creditors first revealed that insolvency was on the cards and on 5 June a resolution was passed to wind up the company voluntarily.
That has left Mobile8 customers, which include some large public sector clients, as targets for other firms keen to step into the breach.
On its website Mobile8 boasts of working with Peterborough City Council, Angus Council and has been accredited on the government G-Cloud 5 framework.
the firm worked with a range of vendors including MobileIron, Acronis, Microsoft, Apple, Vodafone, O2, Android, Samsung and Box.
One of those that has held out the hand of friendship to Mobile8 customers is Bridgeway, which has promised it can provide a hassle free transfer to those now finding themselves forced to look for a new partner.
"As mobility projects grow from tactical deployments to strategic services, it's vital that organisations have continuity of support, to help them deliver and maintain reliable, secure mobility projects," said Jason Holloway, managing director of Bridgeway.
"Working closely with our vendor partners, we will ensure that customers transferring from Mobil8 experience a seamless handover and the same high levels of service and support that we already provide to our existing customers," he added.
The firm has pledged that those customers transferring their mobility contracts will get access to the firm's 24/7 support service at no extra charge for the duration of their current maintence period.