Government's digital reformer Maude to step down
Francis Maude, who has spent his time in the coalition government taking the large IT suppliers to task has announced he will step down as an MP
Francis Maude, the controversial minister behind many of the government's digital reforms, has announced plans to step down as an MP after nearly 30 years in parliament.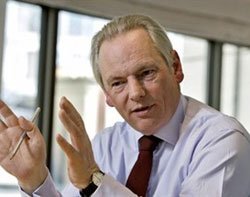 "27 years is a long time to serve as a member of parliament, and I believe now is the right time to make way for a younger candidate to carry the Conservative flag in Horsham," Maude said in his resignation letter.
The Cabinet Office minister and paymaster general was tasked with public sector efficiency, digital strategy and cyber security.
To some, Maude was a veteran reformer, whose department introduced the G-Cloud framework and made great strides in bringing Whitehall services into the digital era; to others, he was an ideologically driven Thatcherite, who cut too deep into public services in the name of efficiency.
Many small suppliers argue that despite the sweeping changes, public sector IT procurement still favours the big players.
Regardless of political disposition, most will agree that when it came to the government's digital policies, he was an agitator. It is widely expected that Maude will receive a peerage and so this may not be the last we hear of the veteran politician.
"Suppliers will be keen to know who will step into Maude's shoes to march forward with the agenda; his tenacity, and his unwavering commitment to changing Government and supplier behaviours, will be hard to match," said Georgina O'Toole, director at TechMarketView.
"Unfortunately Maude leaves before we have proof that the changes he has made will stand the test of time."