IBM's transition to a cloud and services world hits revenues
IBM's moves to reposition the business are delivering growth but across the rest of its operations there are mixed fortunes
IBM is a vendor in transition moving from a traditional hardware and software led business towards an operation that gains revenues from the cloud, services and security.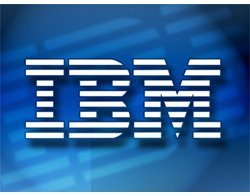 Changing the profile of the business is not only taking time and involving the sale of some operations that are not seen as worth keeping hold of, including x86 servers and chip manufacturing, but is having an impact on financial results.
In its latest fourth quarter results Big Blue reported a 11% decrease in net income to $5.5bn and a 12% decline in revenues down to $24.1bn year-on-year with a balance sheet that saw poor performances from the software business and its systems and technology operation was also down.
There were some more positive signs elsewhere with growth coming from services, which was up 2% in Q4, cloud, mobile and security and it is in those areas that the vendor is looking to deepen its investment.
"We are making significant progress in our transformation, continuing to shift IBM's business to higher value, and investing and positioning ourselves for the longer term," said IBM chief executive Ginni Rometty.
IBM is not alone in trying to move towards these growth areas and Hewlett-Packard, Dell and Adobe are all other examples of firms that are moving towards the cloud and services as some of the main sources of revenues.
In a call with analysts Martin Schroeter, senior vice president and CFO of IBM, said that the firm had made a lot of progress in its last fiscal year to putting the firm in a better position for the future.
"Our strategy is focused on leading in the areas where we see the most value in enterprise IT and in 2014 we made tremendous progress in repositioning the portfolio and making investment to shift into these areas," he said.
"We once again had strong performance in our strategic imperatives that address the market shifts in data, cloud and engagement. Together, they posted double-digit growth as they did in every quarter of 2014," he added.
He added that IBM is also spending its R&D dollars in areas where it expects strong revenue growth, including its Bluemix cloud platform-as-a-service and introducing more Watson capabilities to enterprise offerings.