Ntegra snaps up customer insight player RedArk
Managed services specialist Ntegra has picked up the assets of RedArk as it looks to bolster its digital offerings
IT consultancy Ntegra has snapped up the assets of customer data specialist RedArk as part of its plans to increase its acitivty in the digital space where online, social media and traditional CRM systems combine to provide a more accurate picture of user behaviour.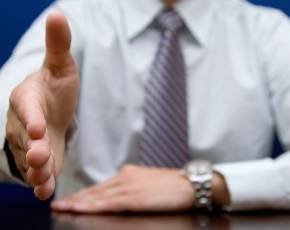 The terms of the deal to buy the RedArk assets were undisclosed but it hands Ntegra the fruits of an right year operation that has been providing the likes of Argos and Sky with customer analysis that highlights trends, motivations and expectations.
"RedArk enables us to offer our clients a powerful cutting edge proposition, allowing them to gain actionable insights quickly and efficiently about their own customers. Ntegra's existing digital methodologies provide organisations with the appropriate framework and governance to turn these insights into actions giving business leaders the confidence to modify strategy, change propositions, improve service, and identify new opportunities quickly," said Jonathan Ellard, managing partner of digital at Ntegra.
Ntegra CEO Andy Davies provided further details of what had motivated the purchase: "The acquisition of RedArk allows us to offer a compelling solution to our clients in the business to consumer space by using Big Data techniques to combine customer information with publically available data and social media trends."
Managed services player Ntegra has been going for 11 years and has a strong background in the education market and earlier this year gained 38th place in the Sunday Times Tech Track 100 as a result of its average sales growth of 79% over the past three years of accounts.
Read more on Customer Relationship Management (CRM) Services