Ahead of split HP numbers disappoint
In one of its last sets of financial results ahead of the split into two businesses HP's fiscal 14 numbers have disappointed
In one of the last sets of results before the firm splits into two Hewlett-Packard has delivered downbeat financials for its fourth quarter and flat revenues for its 2014 fiscal year.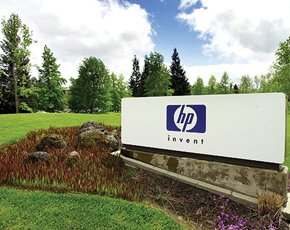 By the end of its next fiscal year there will be Hewlett-Packard Enterprise handling software and services and HP Inc that will deliver consumer computing and printing technology.
The firm is more than half way through a five year turnaround plan spearheaded by its CEO Meg Whitman but might want to skip past the fourth quarter as it reported revenues of $28.4bn, a 2% decline compared with the previous year and below Wall Street expectations of $28.76bn.
The firm also reported a fall in profits by 5.7% compared with the same period last year to $1.3bn, with mixed performances across the board dragging the numbers down.
The enterprise group dropped by 4% year-on-year, enterprise services was also down by 7% and printing by 5%. The one bright spark came from the PC operation, which continues to ride on the back of improving market conditions with a 4% improvement year-on-year.
Whitman said that the turnaround continued on track and in the course of its fiscal year it had continued to make improvements to the business.
"In FY14, we stabilized our revenue trajectory, strengthened our operations, showed strong financial discipline, and once again made innovation the cornerstone of our company. Our product roadmaps are the best they've been in years and our partners and customers believe in us," she said.
"There's still a lot left to do, but our efforts to date, combined with the separation we announced in October, sets the stage for accelerated progress in FY15 and beyond," she added.