NCE heads North of the border with Technology Practice buy
Data centre services specialist NCE has continued to expand via acquisition after buying Scottish outfit The Technology Practice
Data centre services specialist NCE Computer Group has acquired some of the assets and goodwill of the enterprise support Glasgow-based Technology Practice.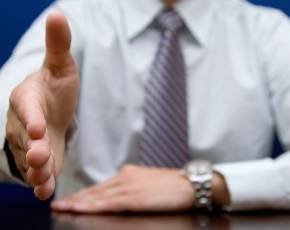 The deal provides Wiltshire-based NCE with a foothold North of the border as well a depth of experience around selling and supporting networking and servers a customer base that has been provided with on-site support.
The Technology Practice has been around for 12 years and its director John Wilson along with fellow staffer Jim Bain will be joining NCE as sales managers.
"This is a very positive announcement for both companies and we look forward to expanding NCE Computer Group Europe's presence in the North of the country. Ultimately, to become part of the successful NCE team was not a difficult decision to make," said Wilson.
The terms ofthe deal, to buy certain assets and goodwill from the privately owned Technology Practice were not disclosed, but Andrew Genever, managing director at NCE said that the deal was part of a strategy to grow the business.
"The Technology Practice acquisition has further strengthened the NCE portfolio both from a service and technology perspective increasing our capacity as we continue to grow our business. Of equal importance is the Scottish facility as it allows us to better serve our Northern customers with a local presence," he said.
The deal comes on the back of the purchase in June of Rapid Hardware Solutions, which provided NCE with a service provider and IT brokering business based in Clevedon in North Somerset.
The same model was followed there with Rapid director Tony Wright joining NCE as purchasing manager and at the time it was described as a move designed to strengten the services portfolio.