Liberata steps in to start the next chapter at Trustmarque
Trustmarque has been acquired by business process specialist Liberata ending a couple of weeks of speculation about the direction the reseller was heading in
Business process services specialist Liberata UK has acquired Trustmarque Solutions ending a few weeks of speculation about the destiny of the reseller after it opted to change its investor.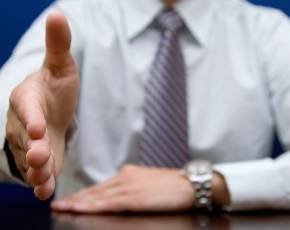 In the last few days Trustmarque has been looking for alternative investment and landed on Liberata, which plans to run Trustmarque as a separate entity without changing its current business.
Last summer Trustmarque led an MBO, backed by Dunedin, that enabled it to part company with its former investment backer LDC in a deal worth £43m but in recent weeks it has become clear that a new investor was needed to take the business forward.
Both Scott Haddow, CEO of Trustmarque and the sales and marketing director Angelo Di Ventura will remain responsible for running Trustmarque as the 25 year old firm starts a new chapter.
"Although there has been speculation and uncertainty in the last week, we've simply had a change of investor. I'd like to thank our employees, customers and partners for their loyalty and support over the last week and now assure them that we are very much back to business as usual. We continue to be a successful and profitable business, and with the added expertise, customer portfolio and services that Liberata brings to the table, we will go from strength to strength," said Haddow.
Liberata, which has a strong reputation in the public sector, is no stranger to making acquisitions to bolster its business and last year picked up Trinity Expert Systems.
Adding Trustmarque will create an operation with revenues topping £240m and 2,000 staff working out of numerous offices in the UK.
"The acquisition creates significant value for Liberata and for all of our customers by connecting the ICT value chain. We see the advantages of the complementary service and solutions provided by Trustmarque and believe that together we can create an end-to-end proposition, for all of our clients," said Dermot Joyce, CEO of Liberata.
Read more on Salesforce Management