Exclusive Networks sticking with acquisition strategy
Exclusive Networks has revealed decent revenue growth in the first half ans is on the brink of making more acquisitions to extend its reach
Exclusive Networks is planning to continue with its strategy of expanding its EMEA footprint through acquisition and has revealed that there are more deals in the pipeline with some deals ready to be signed off in the near future.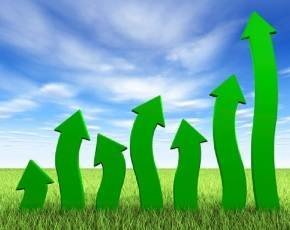 The distribution group sealed three deals last year and has already struck an acquisition of Australian outfit WhiteGold so far in 2014, sealing the deal last month, and Olivier Breittmayer, CEO of Exclusive Networks Group, said that more were coming as the channel player revealed decent numbers for its half year.
Exclusive delivered revenues of €232m, which was 5% ahead of expectations and 27% up on the same period last year, for the first six months of the year and said it remained on track to finish the year hitting its target of half a billion Euros.
Barrie Desmond, group director for marketing and global accounts, said that a combination of factors had helped deliver the revenue improvements including a recovering economy as well as strong vendor growth and decent returns from the businesses that it had acquired.
Desmond said that its Big Technology venture, which was launched last autumn, was also performing well as the demand for services in the data centre transformation market struck a chord with an increasing number of customers.
The channel player has carved out its own position in the industry and Breittmayer said that it would not change its strategy going forward: "We don't change the strategy and our aim is not to compete with [the global disties] but to launch and introduce technology in the EMEA region."
With a strong wind already behind it this year he added that those doubters in the channel who questioned the role and long-term survival of distribution were wide of the mark predicting a bleak future for that tier of the market.
"I have been hearing that distribution is dead since 2001 and it will evolve but the vendors will continue to need distribution in Europe. Most vendors do not have the resources they need to provide high quality service to all their partners on their own," he said.
"It has to be something different but there will continue to be distribution, but it will be something different," he added.
Read more on Network Infrastructure Solutions and Services