Toshiba takes aim at European SME market
Toshiba has taken the wraps off a pan-European campaign as it looks for growth in the SME market
Toshiba is ramping up its efforts to carve out a major slice of the SME market with the vendor rolling out products, support and channel programmes aimed specifically at that segment of the market.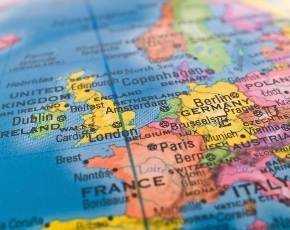 The vendor is aiming to convince those small business users that buy hardware via retail that they need to choose a specifically designed B2B product that comes backed with the support of a channel partner.
Toshiba took the wraps off its re-launched partner programme just more than a year ago and has been busy developing platinum partners but it now providing more support to resellers with the launch of a pan-European SME campaign.
"There twenty million SMEs across Europe and we want to work in that community, which is the engine room of the economy," said Neil Bramley, B2B sales director for Northern Europe at Toshiba.
He added that as the recovery continued those SME firms would be investing in IT and looking for guidance from vendors and resellers over what products and services were available.
The heart of the SME campaign is the launch of the Satellite Pro R50-B, which has been designed for SMEs, as well as the vendor extending its Reliability Guarantee initiative from the top end enterprise products down to include the SME laptop.
Bramley acknowledged that there was going to be a challenge for resellers to get some customers away from retail but said it would be promoting the benefits of buying a B2B designed laptop through serious marketing efforts across Europe.
"This has been designed to address the needs of the SMB community," he added "It is better for the customer to buy a product that is fit for purpose in the B2B community and we will be taking that message to that SMB community and activate demand and deliver profitability for partners."
As well as rolling out the hardware and the reliability guarantee the vendor is also promoting its Toshiba cloud Client Manager solution that will help SMEs apply patch management to devices.
Toshiba is planning adding to the cloud options with further modules coming on board to provide even more management options for users.
"We want to be the standout SME vendor and will be concentrating on the SMB market and ecosystem," said Bramley.