Palo Alto Networks enriches channel partner program
Palo Alto Networks has bolstered its NextWave partner programme, expanding access to training and tools
Palo Alto Networks has announced developments to its NextWave channel-centric partner program.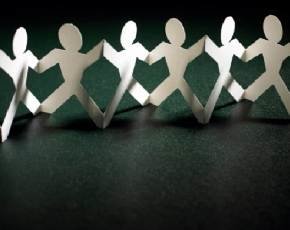 The security firm is introducing the changes that embed its channel ethos and offer partners greater opportunities with new technical training, marketing tools, deal registration updates and pay-for-performance enhancements.
"Our channel-centric model depends on a partner community that is enabled, empowered and encouraged," said Ron Myers, vice president Global Channels, Palo Alto Networks. "We're continuing to invest in our NextWave program to ensure our continued, mutual success with channel partners – together, bringing a unique next-generation approach to effectively securing enterprise customer environments throughout the world."
NextWave partners will now be able to benefit from new program requirements with a market-based approach, helping partners achieve higher program levels based on market opportunity and mutual investment.
In addition, Palo Alto Networks will deliver a pay-for-performance partner profitability model in a phased approach, wherein distributors and resellers may be rewarded with rebates, incentives, and/or discounts based upon defined parameters and the value they bring to each deal.
The deal registration changes simplify the process of confirming and rewarding partner-sourced opportunities and new pre-sales technical accreditation enables partners to deliver demos, evaluations, application visibility and risk (AVR) reports and ultimate test drive (UTD) hands-on demo programs.
"We are pleased to see Palo Alto Networks continuing to invest in NextWave, and are looking forward to taking advantage of expanded training and tools that will allow us to further enhance our services," said Andy Welsh, director of Partner Alliances, Accuvant.
Palo Alto have also updated MobileWave channel application to bring the partner portal experience to users on the move, including deal registration.
"As a global partner of Palo Alto Networks, Westcon Group is squarely focused on helping the channel bring to market powerful solutions that meet customers' evolving enterprise security needs," commented Bill Corbin executive vice president, global partner management and business development, Westcon Group. "Our unified distribution network, together with these ongoing enhancements to NextWave, makes it that much easier for our partners to do business around the world."