Aruba announces restructuring despite solid Q4 results
Aruba announces a cost optimisation plan despite having narrowed its losses in the fourth quarter
Wireless equipment manufacturer Aruba has announced a better than expected fourth-quarter.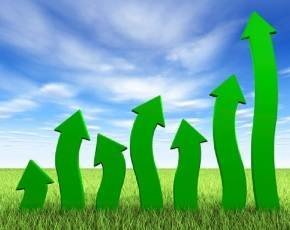 Losses narrowed to $4.1m (£2.47m) from last year's $15.6 million thanks to a 33% surge in revenues.
Adjusted earnings for the quarter were $27.6 million or $0.24 per share, up from $15.8 million or $0.13 per share year-on-year. Revenues for the fourth quarter were $202.9m.
"We are pleased to report strong fourth quarter results, capping a year of significant progress across our key strategic and operational initiatives," Dominic Orr CEO told investors.
The CEO said that the bump in revenue was a result increased 802.11ac access points and Clear Pass sales, as well as enhancements made to channel capacity.
Despite the Wall Street defying results, the Sunnyvale, California-based company also announced a restructuring, although particulars were not provided.
CFO Michael Galvin explained: "From this position of strength, we are announcing a cost optimisation plan that will reduce certain positions, and shift other positions to lower-cost, talent-rich locations, providing the foundation for efficiently scaling the company with a global infrastructure."