SDN industry set to be worth $8 billion by 2018
IDC forecasts that software defined networking will continue to grow rapidly over the next four years
Software-defined networking (SDN) continues to gain traction in the enterprise and will grow to become an $8bn (£4.8bn) industry by 2018, according to a new report from IDC.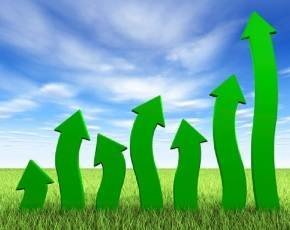 The forecast, which represents a healthy 89.4% CAGR, includes in-user physical network infrastructure, controller and network-virtualisation software, security services and SDN-related professional services.
Rohit Mehra, VP of network infrastructure at IDC, said: "SDN is taking center stage among innovative approaches to some of the networking challenges brought about by the rise of the 3rd Platform, particularly virtualisation and cloud computing."
"With SDN's growing traction in the datacenter for cloud deployments, enterprise IT is beginning to see the value in potentially extending SDN to the WAN and into the campus to meet the demand for more agile approaches to network architecture, provisioning, and operations," she added.
The research firm said that it could see a wide range of near-term use case opportunities for the fledgling technology including scaling for cloud deployments, network customisation and security applications.
"The 2014 through 2016 period will be a significant launch point for SDN in the enterprise, with significant growth opportunities for both enterprise-focused SDN infrastructure and cloud service providers," said Brad Casemore, research director of Datacenter Networks.
It is estimated that the SDN market is currently worth $960m.