Mountford brings channel know-how to Riverbed
Channel veteran Paul Mountford joins Riverbed as senior vice president and chief sales officer following second-quarter profit-warning
Channel stalwart Paul Mountford has joined Riverbed Technology as senior vice president and chief sales officer to boost growth a month on from the hardware vendor's Q2 profit warning.
Mountford will report to David Peranich, president, worldwide field operations at Riverbed; he will be responsible for daily sales operations and will oversee the firm's channel ecosystem, allowing Peranich to focus on sales strategy and direction.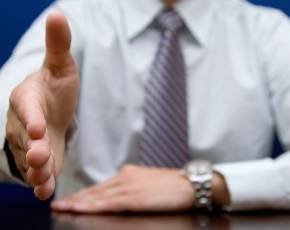 "Paul is a dynamic business leader who takes a hands-on approach and has a track record of executing and driving measurable results," said Peranich. "Paul is also a proven leader of highly successful sales teams, and brings bench strength in selling a platform, scaling a channel and capitalising on both established and emerging markets."
The firm announced a month ago that profits were expected to be around $264M-$265m, below prior guidance of $270m-$280m, blaming the longer sales cycle on larger and more complex North American deals.
Jerry M. Kennelly, Riverbed chairman and chief executive officer said, "Paul is a proven leader and industry veteran who will help us scale, and play a key role in executing on our growth strategy as we continue our evolution to a multi-product solutions and platform provider."
Mountford's 30 years of leadership experience in the channel include data center and virtualisation, network and application infrastructure, collaboration and mobile devices. He spent 16 years at Cisco, which included rebuilding and running Cisco's channel partner program and was most recently CEO of Sentillian, a New York-based web intelligence startup.
"As organisations around the world evolve to a hybrid IT environment with resources on premises and in public clouds and a mix of private and public networks, Riverbed is uniquely positioned to address location and distance challenges through our application performance platform, and Paul's experience across geographies and multi-product technology sales will be a major asset for us," Kennelly concluded.