Information Builders takes first distribution steps with Arrow
Information Builders has struck its first official distribution relationship choosing Arrow to help it expand into the SME market
The business intelligence market continues to become more of an indirect play with Information Builders the latest vendor to strike a major channel agreement as it looks to grow its market.
The BI specialist has signed up Arrow Enterprise Computing Solutions to handle its WebFOCUS Express products, which has been designed with smaller firms in mind.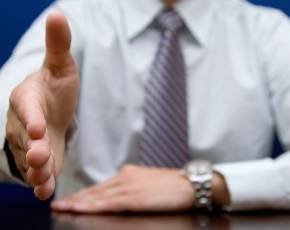 As the use of BI expands from just the data analysts and 'power users' to include more casual users the technology is also moving into the SME arena and into the domain of the two-tier channel.
WebFOCUS Express has been designed with an expectation that the user will not be relying on an IT department to keep an eye on the application and the vendor hopes that Arrow will be able to encourage resellers to use it to provide customers with a much greater insight into their business.
Arrow will get the rights to distribute two versions of WebFOCUS Express via its solution provider network, a software-only version for IBM Power Systems running Linux and an Intel version running both Linux and Windows.
The distributor is also putting together and distributing an IBM Power Systems Linux Appliance version of the software in EMEA and the US.
"Robust BI and analytics solutions are tools that organisations of all types and sizes must actively use to achieve success in today's business environment," said Gerald Cohen, president and CEO of Information Builders.
"All companies, regardless of size, should have access to the BI tools they need to understand and make positive use of the information generated by their organisations. Information Builders is thrilled to be partnering with Arrow to extend the power of BI to a greater pool of potential users and ensure that more companies have the tools needed to make informed decisions, improve business processes, and boost revenue," he added.
"The addition of Information Builders' WebFOCUS to the Arrow portfolio is key to building out our Analytics Solution Practice," said Mark Taylor, vice president of enterprise servers, systems, and software, Arrow ECS.
Read more on Business Intelligence Tools and Services