Westcon and Spectralink sign agreement for wireless handsets
Distribution giant and wireless telecoms provider sign deal to bring UC handsets to the channel
Westcon has today announced a new distribution agreement with Spectralink to deliver wireless devices to the enterprise.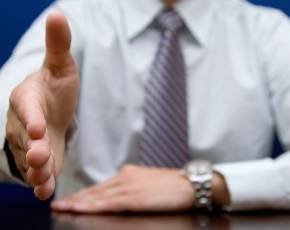 The agreement will allow partners to gain access to the award-winning Spectralink DECT and Wi-Fi wireless devices, which are the only two on the market qualified for deployment in combination with the leading unified communication (UC) solutions from Microsoft, Avaya and Cisco.
Guy Koster, director of product management and product marketing for EMEA at Westcon, said: "As deployment of next-generation UCC solutions gathers momentum, customers require an increasingly complex, multi-vendor experience."
"It's now more critical than ever for channel partners to specify, design, deploy and support solutions backed by best-of-breed products. Spectralink clearly falls into this category," he added.
Spectralink's EMEA channel director, Wilfried Schon, waxed lyrical about the global distributor, saying: "Westcon's proactive, innovative approach to marketing, and delivering technology via a complete eco-system is key to our continued success, and we are delighted to be working with them."
The Spectralink 7000 DECT and 8000 Wi-Fi portfolio handsets are available to channel partners with immediate effect.