CSC reports lower revenue and intensifies relations with IBM
CSC reported a decline in first-quarter profit following uncertainty in federal budget but hopes that new relationships will spur growth
Computer Sciences Corporation (CSC) has reported its first quarter numbers of fiscal year 2015 and the results were a mixed bag.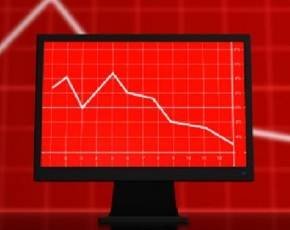 Revenue for the first quarter dropped to $3.24bn (£1.93bn) from $3.25 last year. The Virginia-based firm reported net earnings to stockholders of $146 million or $0.98 per share, which although higher than industry predictions, was still a drop on the previous year.
Mike Lawrie, CEO, said on the conference call: "First quarter results were consistent with our expectations for the start to fiscal 2015," adding that uncertainty in federal spending was having a direct impact on the North American Public Sector branch of the business.
While the results were in relative keeping with expectations, CSC announced separately that it was to intensify relationships with Big Blue in order to help its global customer-base with the transition to cloud.
"Enhancing our partnership with IBM strengthens CSC's strategy to modernise, mobilise, integrate, secure and manage the evolving global application ecosystem and our ability to helping clients transition to the hybrid cloud," explained Jim Smith, executive vice president and general manager of CSC Global Business Services.
"Clients will benefit from greater choice, operational agility, cost savings, and integration flexibility when they become cloud-empowered enterprises," he said.
Lawrie added that "investing in new offerings and partnerships with leading technology companies […] will help drive revenue growth and profit improvement as we progress through fiscal 2015."