Avnet returns to growth
Avnet posts strong results for fourth quarter and fiscal year marking a return to year-over-year growth
Global channel player Avnet has released its fourth quarter and fiscal year results, showing a strong return to year-over-year growth.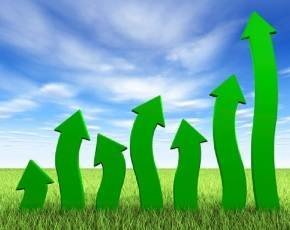 The broadline distributor added in excess of $2bn (£1.19bn) to its top line, expanded both margins and returns and increased sales by 8% over the previous fiscal year to $27.5bn.
"In fiscal 2014, our return to year-over-year growth helped drive meaningful improvements in our financial and operational performance," said Rick Hamada, CEO of Avnet.
"We added over $2 billion to our top line, expanded margins and returns, and grew adjusted diluted earnings per share at twice the rate of revenue," he added.
The CEO pointed to growth initiatives undertaken in the last fiscal year, such as the acquisition of MSC Technologies and the expansion of datacentre solutions capabilities, as ones that had delivered for the firm.
"As we enter fiscal 2015, we are poised to build on this performance and drive further improvements in both margins and returns as we continue to execute on our profitable growth initiatives across our portfolio," Hamada concluded.