CCL appoints CEO and bares its teeth at software industry
The Campaign for Clear Licensing has appointed a CEO as it looks to grow its influence in the market
The recently formed Campaign for Clear Licensing (CCL) has appointed former Snow Software UK managing director, Mark Flynn as CEO to accelerate its drive to change the sale and licensing of software to businesses.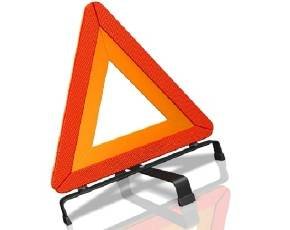 The CCL is taking on the software industry over confusing license programs and questionable audit behaviour. Its aim is to challenge the industry by gathering evidence of bad practice and then engage vendors to force through change. It threatens to expose those who promulgate dubious behaviour and refuse to enter into dialogue to address change.
Flynn is charged with building a team and resources to meet CCL's objectives which are to "work with software publishers, end users and the reseller community to reduce the indirect costs of using commercial software... and develop a code of conduct for use by the industry."
Flynn said of his appointment and the CCL's mission: "The CCL is a pro-software organization that believes software licensing should be an enabler of corporate strategies and not a blocker to progress. But for too long software publishers have had the mindset of 'where there is mystery and fear there is money' when engaging with their customers."
CCL said existing organisations like FAST, BSA and SIIA supported the interests of software publishers but there was no one to represent end-user organisations.
Prior to his appointment Flynn spent two years as UK managing director at Snow Software and before this role held positions at Civica, Teksys and Bytes. CCL says he has extensive experience in building services and acting as a liaison between customers and software publishers.
Martin Thompson, co-founder of CCL said: "Since launch... we have experienced tremendous interest... from all over the world from some of the largest organizations on the planet who need support with licensing and audits. It is now time to build the resources required to deliver on our mandate and grow the impact... we can [now] accelerate towards the campaign's objectives and ultimately to the establishment of a new not-for-profit regulator for the software licensing industry that protects the interests of business software buyers."
Read more on Independent Software Vendor (ISV) community