IT insolvencies levelling off
There are more signs of recovery in the channel with the number of insolvencies in the sector continuing to decline
IT consultancies are suffering fewer insolvencies as information and communication companies are generally seeing a levelling off in company failures, the Exaro Insolvency Index shows.
According to the latest figures, 61 companies in the sub-sector were going through the insolvency process in May, down more than 10% from 68 for the same month last year.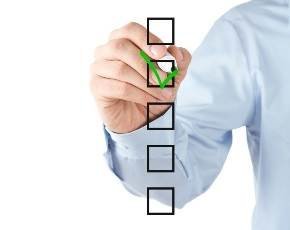 It marks a sharp improvement for IT consultancies on the first quarter of the year, which saw a 49% increase on the same period in 2013, rising from 142 to 212.
Insolvencies in information and communication companies have levelled off after a troubling start to 2014.
The Exaro Insolvency Index, the most comprehensive survey of company failures in the UK, meanwhile shows a slight fall year on year in business failures for the wider economy.
The first signs of a turn-around for information and communication companies showed up in last month's data following year-on-year rises in insolvencies since December.
In May, 196 information and communication companies were going through insolvency, which is just one higher than for the same month last year. Last month's figure is up on the 181 such companies in insolvency in April.
In the first quarter of 2014, there were large monthly rises year on year, culminating in an increase of just over a third in March on the same month in 2013.
Andrew Corbett, director for membership services at the UK IT Association, a trade body for small and medium-sized companies in +-++-*the sector, said: "There is a feeling among their customers that they have survived the worst of the downturn and are dusting-off IT projects and upgrades that have long been on hold."
Giles Frampton, president of R3, also known as the Association of Business Recovery Professionals, said: "Corporate insolvencies usually peak after a recession, and an increase can be evidence that economic recovery is underway.
"However, in recent years, record low interest rates and creditor forbearance have meant that corporate insolvencies have not ballooned."
A good sign for the sector is a drop in the figures for the early stages of insolvency in the quarter from March to May. The number of information and communication companies that entered administration or receivership in that quarter was down 28 per cent to 18 from 25 in the same period last year.
The figure for May alone was up one to eight year on year.
One sub-sector that continues to struggle is business and domestic software development. The number of such companies in the insolvency process more than doubled year on year, rising from 9 in May 2013 to 22 last month. It is also up on April, which saw 16 such companies. The sub-sector saw big increases in the number of winding-up orders or resolutions and liquidations.
Data Seeker is an example of companies in the sub-sector to be entering into the insolvency process. The Wimbledon-based company, which develops software for NHS trusts to organise and locate patient data, went into administration last month. Insolvency practitioners from Rimes & Co were appointed as administrators.
The Exaro Insolvency Index draws on insolvency notices in the London, Belfast and Edinburgh Gazettes, along with information from Companies House. In the source data, a small proportion of the insolvencies is not ascribed to a specific sector.