Jigsaw24 extends Mac market reach with Square Group buy
Jigsaw24 has acquired fellow authorised Mac reseller Square Group and unveiled ambitious plans for the capital
Jigsaw24 has strengthened its position in the Mac market after snapping up fellow authorised resellers SquareGroup in a move that will take its turnover above the £80m mark.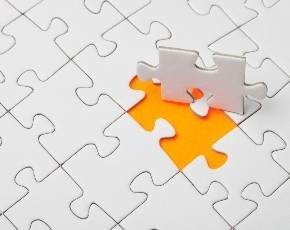 The deal, which was backed by NorthEdge Capital, is the first acquisition since the reseller secured investment last year and provides it with more coverage of the London market.
Jigsaw24 already operates out of its Nottingham HQ and has offices in Manchester and is planning to open a customer service centre and showroom in Soho in September. Square, which employs 85 staff, is based in Bermondsey South London.
In a posting on its website Square said that the tie-up would provide it with greater access to technical resources in London and the Midlands as well as improving stock availability. It stated that for now it would remain business as usual for its customers.
Martin Balaam, CEO of Jigsaw24, said that it was pleased it had acquired Square as well as revealing plans to set up a showroom in SOHO to reach its core graphics and video production audience.
"Jigsaw24 has witnessed strong growth recently and these important investments alongside the support given by NorthEdge will serve to accelerate our plans for the future," he said.
Tom Rowley, investment manager at NorthEdge Capital and non-executive director of Jigsaw24, said that Square was a good choice for the first acquisition since the firm invested in Jigsaw24 last year.
"This is the first acquisition made by Jigsaw since our investment last year. The company now has a very strong London presence, has inherited a number of lucrative contracts and with a strong management team already in place, we believe it is well placed for further growth."