Retailer Game valued at £340m
High street retailer Game has revealed its valuation is at the lower end of market expectations as its London Stock Exchange debut nears
Just a couple of years after the administrators were called in Game showed just how much the business had turned around since it pruned store numbers across Europe as it revealed the pricing for its IPO.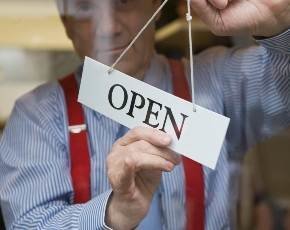 Then retailer will float on 11 June and will be valued at the lower end of its range at £340m, which is down from the £400m that some market watchers had been expecting, and will be a pay day for Elliott Advisors, which has a 99% stake in Game Retail.
Elliott Advisors will retain a 60% stake in the business but 35% of the retailer will be publicly traded and the remaining shares will be owned by the firm's management and staff.
At the heart of the turnaround has been the aggressive pruning of the business since it fell into administration with hundreds of stores closing in the UK and Europe and the focus was pulled back to this country and Spain, with store numbers dropping from 874 to 560.
Martyn Gibbs, chief executive of Game Digital, said that it was a profitable and cash generative business with strong supplier partnerships and there were digital growth opportunities for the business.
"We are a truly specialist retailer, with a loyal customer base, operating in a growing market. Our supplier partners are producing increasingly advanced gaming content, for
which we will continue to develop and facilitate new ways to buy and play. The business is well-placed for the future," he said.