OGL joins the Cloud Industry Forum
OGL has become the latest to signup to the Cloud Industry Forum and back its approach to promoting cloud technology
The Cloud Industry Forum (CIF) continues to grow at a pace with OGL Computer the latest cloud service provider to join its membership roster.
CIF was established in 2009 to help end users make the right decisions when adopting cloud service and also to provide cloud service providers with industry certification and a code of practice.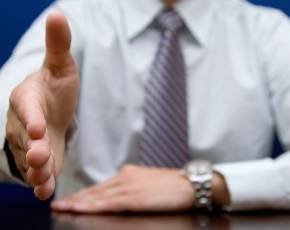 OGL, based in the West Midlands, provides IT support and hosting to over 1,000 customers, ranging from hardware and installation to disaster recovery, data backup, business continuity and IT support.
Paul Colwell, technical director, OGL Computer said: "Businesses today are increasingly aware of the potential benefits of cloud computing and what it can do for them, but there still remains a certain amount of confusion about how to get the best out of the delivery model.
"Since its founding, the Cloud Industry Forum has done a significant amount of work to demystify the market place, educate end users about safe cloud procurement, and raise standards in the industry with its code of practice for cloud service providers."
Alex Hilton, CEO, CIF, added: "OGL's reputation, considerable experience in the industry, and commitment to industry best practices make them a very welcome addition to CIF... we look forward to their ongoing and valued participation."
Meanwhile, a recent survey by NTT Communications revealed that businesses are conducting heightened vigilance on cloud suppliers. The survey of 1,000 IT decision makers from the UK, France, Germany, Hong Kong and the US aimed to canvas opinions about cloud service following the Edward Snowden revelations.
The findings suggested the companies are now far more circumspect when it comes to choosing cloud suppliers with 31% of respondents moving their data and 52% conducting greater due diligence.
Hilton reportedly said the revelations generated fear and uncertainty among cloud users but haven't made much difference to cloud adoption rates in the UK.