HP swings axe again after Q2 numbers disappoint
HP will shed thousands more staff after it revealed it needed to make deeper cuts as part of its ongoing transformation efforts
Hewlett-Packard is having to swing the axe even deeper than it had planned with more job cuts announced following the vendor's decision to release its earnings early and reveal it had missed revenue targets.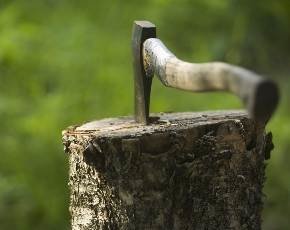 Revenue for the firm's second quarter was down year-on-year by 1% at $27.3bn, which missed expectations by $110m, and net earnings rose to $1.3bn from $1.1bn in the same period last year and the firm announced that up to 16,000 more job cuts will have to be made.
The guidance that between 11-16,000 heads will have to be cut comes against a backdrop of already revealed plans to trim the global workforce by 34,000 positions as the vendor continues on a turnaround plan to get the business in a stronger position.
Meg Whitman, CEO of HP and the architect of the turnaround plan, said that the firm was "on track" at the half way point in its fiscal year and talked up the progress that had been made.
"With each passing quarter, HP is improving its systems, structures and core go-to-market capabilities. We're gradually shaping HP into a more nimble, lower-cost, more customer- and partner-centric company that can successfully compete across a rapidly changing IT landscape," she said.
In terms of specific parts of the business a return to commercial PC spending, which was helped by the demise of support for Windows XP, helped the personal systems division deliver a 7% improvement in revenue, but that was the only bright spot.
Printing revenue was down by 4% year-on-year, the enterprise group was hit by a double digit decline in business critical systems that saw the division's turnover drop by 2% and enterprise services was down by 7% as demand for outsourcing dropped.
Software revenues were flat, causing Whitman to talk about the firm continuing its transition to SaaS and at the same time "rejuvenating our core portfolio". HP financial services saw its turnover drop by 2%.
"Overall, I am very pleased with the progress we have made but we still have a lot more work to do. Our focus continues to be driving innovation, simplifying our organizational structure to speed decision making and reducing cost. These initiatives are particularly important as we continue to navigate a rapidly shifting marketplace," she added.