Avnet extends SolutionsPath reach
Avnet continues to develop its SolutionsPath methodology to extend support for resellers aiming to get involved with growth markets
Avnet is planning to roll out more vertical market support through its SolutionsPath programme across Europe after establishing the approach in the UK as the distributor continues to extend the support it can deliver to partners.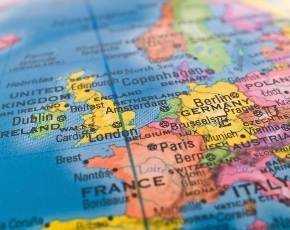 The SolutionsPath methodology is designed to provide resellers with advice, market information and training materials to help them take advantage of growth areas and vertical markets where specific expertise is required.
Wayne Gratton, SolutionsPath business development director EMEA at Avnet Technology Solutions, said that many resellers were starting to develop their consultancy skills and wanted to get skilled up in those areas where there was growth.
He said that a lot of resellers were looking to get their managed services skills developed and as a distributor it had a role to play in supporting those moves.
"There is competition in the channel and in distribution and this can help us differentiate in a highly competitive market," he added "It can be difficult to find specialists that understand the market and can use IT knowledge and expertise to help the user. Those that do can end up being much more of a partner."
"We are sharing the experience in the verticals and we are all learning from each other and we can share the innovation, expertise and information about the size of the market," he added.