Barclays finds tech sector aiming to increase wages
Barclay's latest employer survey finds confidence has returned to the technology sector and wages should increase this year as a result
The vast majority of technology firms are planning to increase wages this year as the sector bristles with confidence and the salary freezes that have characterised the market start to become a thing of the past.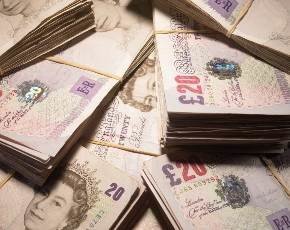 According to research from the latest Barclays Employers Survey 71% of tech firms are planning to increases wages, just behind telecoms (77%) and the travel sector (72%) as confidence about the future improves.
Sam Kemp, corporate director, Technology, Media and Telecoms (TMT) team at Barclays, said that the state of the technology market was very positive with most staff also reporting that wage pressure from employers was not going to be a problem this year.
"This is a very optimistic sentiment and a shift from the wage freeze environment of the last few years, which can only be a positive for employee morale," said Kemp.
But Kemp warned that guards should not be dropped and despite an overall improving economy with unemployment down and interest rates still low, that situation could change.
"Whilst businesses have quickly got used to a period of historically low rates they should avoid complacency. It would be prudent for firms to model rate raises in their business plans to ensure they have sufficient cash flow to absorb any increase when it comes," he said.
Read more on Salesforce Management