BETT: A big year ahead for education and IT
Cloud, computer programming skills and more flexibility about devices used by students are all themes for the year ahead
Michael Gove used the opening speech at this year's BETT education show to talk up the role that computing should have in schools and to call for greater engagement of the private sector to ensure students were exiting education with the right skills.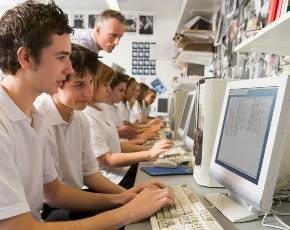 The Education Secretary's call for the use of more technology, including the pledge to get more children able to use programming languages, comes at a time when schools are starting to embrace technologies including the cloud and encouraging pupils to take advantage of bringing in their own devices.
The Minister's acknowledgement for the need for greater use of technology and more teaching of the subject struck a chord among some of those exhibiting at the show in Excel.
Craig Ridsdill, higher education business manager, corporate enterprise division at Samsung, said that some sectors of the higher education market had traditionally been slow to embrace the latest technology but that was changing as they moved to get to the forefront of the market.
"Schools and colleges have seen a shift [towards using more technology] and the higher education sector will follow. It drives cost efficiencies and they are more of a business," he said.
Mark Byrne, head of public sector at Toshiba, said that this was a big year for schools with the curriculum changing and the demands on the education sector to provide more teaching based around using and exploiting IT and partners had a key role to play.
"Even schools with clear objectives can benefit hugely from specialist support. It can allow them to avoid the common pitfalls associated with investing in advanced technology that isn't compatible with their current infrastructure, for example. Resellers therefore have an important role in offering guidance and making sure that school departments are making the right investments for them," he said.