HP swings axe deeper than expected
HP is cutting 5,000 more staff globally than expected as part of its restructuring plans
Hewlett-Packard ended the year with the revelation that it intends making more job cuts than previously planned with 5,000 more staff than previously expected now facing the axe.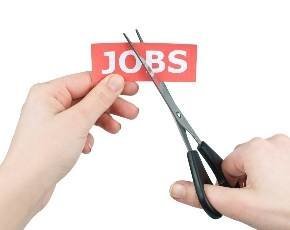 The vendor had always intended reducing its head count in the first quarter of 2014, with 1,100 jobs due to go across the UK, but in a filing that was made just before the end of December the firm revealed that the number of global reductions would be higher with 34,000 now due to go by the end of the year.
That significant cull of staff will reduce the global workforce by around 11% and is part of ongoing moves by the vendor to put the business in a stronger position in a five year turnaround plan being spearheaded by CEO Meg Whitman.
The firm stated that it had initially outlined plans to reduce global head count by 29,000 staff in May 2012 as part of its restructuring plan and had hoped attractive early retirement schemes would garner a lot of those reductions. But things had changed and it now needed to cut more and spend around $3.5bn to fund the changes.
"Due to continued market and business pressures, as of October 31, 2013, HP expects to eliminate an additional 15% of those 29,000 positions, or a total of approximately 34,000 positions, and to record an additional 15% of that $3.6bn in total costs, or approximately $4.1bn in aggregate charges. HP expects to record these charges through the end of HP's 2014 fiscal year as the accounting recognition," stated the firm in its SEC filing.