Unite slams HP job cut plans
Unite has slammed HP plans to reduce its UK headcount by 1,100 in the first quarter of next year
Unite has moved swiftly to condemn Hewlett-Packard's plans to cut 1,100 jobs at the start of next year across its sites in the UK as it continues to undergo a business transformation.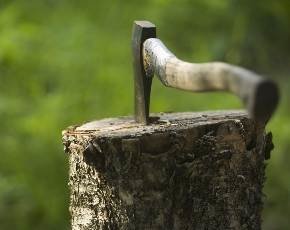 The union has bemoaned what it called an addiction by the vendor, "to a culture of job cuts", after finding out HP's plans for job cuts at its Bracknell with 618 going, Sheffield suffering 23 redundancies and Warrington also seeing 483 go out of the door in the first quarter of next year.
HP told the union that not only are the job cuts the consequences of the ongoing reorganisation spear headed by its CEO Meg Whitman but also because of falling demand.
"For the last five years HP has been addicted to a culture of job cuts in the UK to such an extent that its highly skilled workforce has little faith in the way the company is being managed and will be going forward," said Ian Tonks, Unite national officer.

"Unite will be doing everything possible to mitigate these job losses which are a hammer blow to the UK's IT sector and very distressing for employees in the run-up to Christmas," he added.
The union also criticised European management for not being able to provide it with answers, giving the impression that the leadership emmited from the US, which has been tied up with the recent Thanksgiving holiday.
In a statement HP confirmed that the consultations about jobs had started but said the changes were part of a process that had been announced back in May 2012 and restated at its recent analyst meeting in October.
"The proposed UK workforce management plan is part of HP's global multi-year productivity initiative that was announced on May 23, 2012, and updated at its Securities Analysts Meeting on October 9, 2013, to address current market and business pressures in support of HP's turnaround in EMEA," it stated.
"HP remains committed to supporting the employability of its employees through a number of internal initiatives, including re-skilling, redeployment and support to obtain alternative employment as appropriate," the firm added.