Flash vendor Tegile launches EMEA channel scheme
Capitalising on a growing wave of interest in flash storage arrays for business, newcomer Tegile Systems has launched its first partner programme, backed by Exclusive Networks
Flash storage array vendor Tegile is to launch its first EMEA channel partner programme as it seeks to take advantage of growing levels of interest in the technology.
The firm, which specialises in hybrid arrays for virtualised server and desktop environments, has enlisted the help of value added distie Exclusive Networks as it builds out its scheme.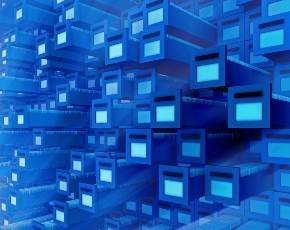 Tegile EMEA VP Paul Silver revealed the company was keen to get itself in front of channel partners with virtualisation expertise and "not necessarily organisations with a big storage toolbox", and saw customer opportunities in businesses undergoing server consolidation; those dabbling in virtual desktops; and those who wanted more cost-effective database optimisation capabilities.
It has already built up a number of customer references on this side of the Atlantic, including Irish flag-carrier Aer Lingus. Worldwide it has approximately 350 customers and 550 of its Zebi arrays in the wild, according to marketing VP Rob Commins.
"Virtualisation makes for tough challenges for traditional storage and we're built to address that," Commins told MicroScope. "So we've developed a hybrid architecture which blends the performance economies of flash with the capacity economies of spinning disk, balancing the tension between dollar per IOP and dollar per Gigabyte."
Levering flash to "mask the performance issues that spinning disk has", its MASS software accelerates the performance of its arrays, enabling on-the-go deduplication and compression that means each array ends up with a far higher usable capacity.
Its technology includes both NAS and SAN connectivity, and comes complete with built-in auto-snapshot and replication, recovery, on- or off-site failover and virtualisation management options.
Lee Ganly, CTO at launch partner Acora, said: "Following an extensive evaluation process, Tegile was selected a clear fore runner in the hybrid storage array market. We see the DNA of the early iSCSI arrays challenging existing storage vendors, presenting a solution that balances price and performance to address the needs of critical virtual and application workloads."
Martin Bradburn, CIO at Enables IT, added: "Customers respond to the level of service and high quality products Tegile delivers. It is a disruptive technology which has a specific space in an area we are seeing more and more opportunity by having this phenomenal product within our portfolio."
Read more on Storage Virtualisation Solutions and Services