IRIS buys KashFlow to boost cloud ambitions
Accountancy player IRIS Software has acquired cloud bookkeeping specialist KashFlow
Accounting specialist IRIS Software Group has acquired hosted bookkeeping software developer KashFlow as it looks to extend its position in the market and bolster its cloud credentials.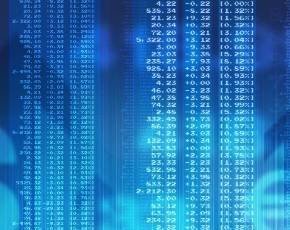 The deal, for which the terms were undisclosed, provides IRIS with access to a subscriber base of 60,000 accountancy firms and SMEs and provides KashFlow with access to a nationwide marketing and support team.
KashFlow was set up in 2005 by Duane Jackson and boasted of having former Cable & Wireless big cheese Lord Young as its chairman as well as being one of the first accounting players to gain certification from PayPal.
"IRIS clearly understand the importance of the cloud and the benefits it can bring to small business owners. Being part of the wider IRIS Software Group not only gives us direct access to a significant section of the UK accountancy and SME sector but it also makes us part of a wider suite of cloud offerings," said Jackson.
Phill Robinson, CEO of IRIS Software Group, said that as a combined entity it would be aiming at the thousands of small businesses in the UK that were struggling with bookkeeping, payroll and accountancy issues.
"KashFlow's superb cloud services are the perfect fit with our existing suite of products and I am confident that this will enable IRIS to strengthen its leading position in cloud software for UK SMEs and accountancy firms," he said.
Read more on Software-as-a-Service (SaaS) Applications