Azzurri completes refinancing, appoints new chairman
Managed communications services provider Azzurri has successfully completed a refinancing process and named a new chairman to replace Keith Taylor
Managed comms services provider Azzurri Communications has slashed its senior debt by over 75%, closing out a successful refinancing programme.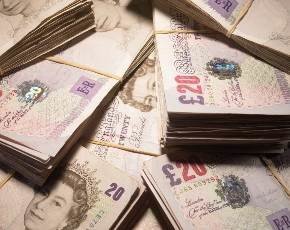 Azzurri revealed its lending banks have helped it bring down its debt levels to £25m from approximately £103m, as well as handing it a £20m non-recourse and unsecured, subordinated four-year loan note, and extending its term of new senior agreement through December 2016.
This means that the process of financial restructuring kicked off by CEO Vim Vithaldas when he joined the business in late 2011 is now complete.
At the same time Azzurri chairman Keith Taylor, who was brought on board by Vithaldas two years ago with a brief to oversee the financial transformation and establish a new senior management structure, is to step down.
His role will now pass to former group managing director for Mobility and managing director for UK Retail Products at BT, Steve Andrews, who will take up the post towards the end of October.
Vithaldas commented: "We are delighted with the length, terms and scope of the refinancing. It puts Azzurri in a strong and stable position, and demonstrates the levels of trust and confidence our shareholders have in the capability, quality and potential of the business.
"In moving to this new phase, I would like to thank Keith for his commitment and support over the past 18 months and am delighted to welcome Steve to the board with his wealth of experience in our sector, which will help underpin the further development of our business," he added.
Azzurri's full-year accounts are due in November.