MicroScope's top stories, September 2013
Gartner warns cloud not a guarantee of wealth, Citrix aquires in UK and Amazon extends IaaS lead. Catch up on the biggest stories affecting the channel from September 2013
Resellers have been cautioned against getting carried away with predications of cloud growth with a reminder from Gartner that spending on the technology constitutes only a small part of the overall IT budget.
The analyst house expects the current level of firms using cloud services to increase from 38% , with 55% of those not using the technology expecting to adopt something in the year ahead, but has warned that despite that level of growth it will continue to be a small part of the enterprise IT budget.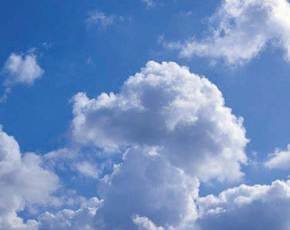 "Given the use of cloud services currently constitutes only a very small part of the vast enterprise IT market, strategic partners should not make the mistake of taking current cloud use cases to be predictors of future cloud use," said Gregor Petri, research director at Gartner.
Gartner expects the growth in cloud usage will come from specific applications rather than broad infrastructure replacements and the expansion of vendor offerings will provide more of a portfolio of hosted products that the channel can take to market.
"Cloud computing is set to have a considerable impact on business in the future, which is reflected in the survey finding that around 60% of organisations plan increased investment over the next two to five years, while only 6% plan to decrease investments in cloud services," added Petri.
Citrix has acquired UK-based office productivity suite specialist Byte Squared to expand the functionality it can offer in its own enterprise cloud platform.
The deal will provide Citrix with access to a suite that includes a word processor and spreadsheet based for the iPad and iPhone and has been competing with some big names in that space including Google and Microsoft.
Citrix will integrate the Byte Squared suite into its ShareFile enterprise cloud file-synching and sharing platform, which it acquired back in 2011.
Byte Squared started with a two-man team in 2009 and has built up a customer base of 8m people globally and has already been working with partners including Citrix.
Despite their aggressive focus in the cloud computing services area, enterprise IT heavyweights including Microsoft, Google and IBM are playing catch up with Amazon Web Services (AWS) in the infrastructure as a service (IaaS) and platform as a service (PaaS) segments.
The data for 2013 Q2 from Synergy Research Group showed that AWS still maintained a strong lead in the IaaS and PaaS cloud segments. Microsoft, Google and IBM's aggregated revenues in the infrastructure and platform service segments still equate to only 63% of Amazon's revenues.
In a market that grew 47% year-on-year, Amazon actually grew by 52% and increased its overall market share to over 28% in the second quarter of 2013, the research firm's data showed.
Hewlett-Packard has started the search for a UK managing director after it was announced that the current incumbent was heading down under to run the vendor's operations in the South Pacific.
Nick Wilson had been UK managing director since August 2009, coming into the vendor from a stint running CSC's Northern region unit, and from November will be based in Australia running the operations in that part of the world.
Outsourcery has reacted to channel demands for a service to fill the gap left by Microsoft's Small Business Server developing its own O-Cloud offering that is aimed at small customers.
The O-Cloud is aimed at firms with 5-75 seats and has been designed as a product that is delivered by the channel and comes in response to Microsoft's plans to wind down its own small business server.
British cloud services firm Aorta Cloud is in the process of pulling together funding for a rescue package for customers left high and dry by the apparent collapse of US cloud storage services provider Nirvanix.
According to reports, Nirvanix – which was a key IBM partner and was billed by at least one analyst as "the next VMware" – contacted customers and channel partners earlier this week to tell them that uploads to its cloud would cease on 18 September, and all data would have to be downloaded by 30 September.
Business applications and services specialist Advanced Business Solutions – part of the Advanced Computer Software Group – has revealed details of a last minute project rescue bid it performed for Moray Council in Scotland, following the administration of 2e2 in January 2013.
Moray Council had been in the process of bringing its finance management system – Advanced's e5 management package – back in-house in order to slim down its running costs in the wake of the public sector cuts.
Former Riverbed senior vice president and Abiquo and Zeus Technology CEO Jim Darragh is heading to application performance and networking vendor Ipanema Technologies to drive a more aggressive growth strategy.
Paris-based Ipanema specialises in WAN optimisation tech that enables customers to guarantee ERP, CRM and business app performance to every user on their network, regardless of how complex their IT is. The firm claims this means CIOs can embrace trends such as social media and BYOD, while exploiting the full potential of their hybrid network, and lower costs at the same time.
Oki has shuffled its senior management teams across Europe announcing a change in the leadership in the UK and Ireland as well as France, Italy and its central and eastern regions.
As part of the changes the printer specialist will form a new channel marketing group to cover the EMEA region as it looks to bolster its relationships with resellers and develop integrated programmes across the region.
Ingram Micro has unveiled a fresh face in its president and COO position, recruiting someone with a CV that includes plenty of time working in the UK in the steel and telco industries.
Paul Read, who comes from a recent stint as financial officer and executive vice president position at Flextronics, will take up his Ingram post from 30 September with responsibility for the worldwide distribution business with regional presidents reporting into him.
RSA, EMC's security unit, has added a number of newly-launched products and solutions that it previously sold direct to its channel scheme, and revealed that it hopes to start offering identity management solutions from Aveksa through resellers by the end of the year.
A two-year investment in both technical training and resources around Cisco networking solutions has paid off for Softcat, which has announced it has been awarded Cisco Gold Partner status.
People still enjoying buying from people in the channel despite the rise of digital alternatives but sales staff can not take relationships for granted as customers are more informed about purchasing decisions.
IT infrastructure services and solutions giant Computacenter has made a statutory pre-tax loss of £4.3m during the first half of its financial year, after it was forced to make a one-off provision of £10.7m against three onerous contracts in Germany.
Cloud specialist Outsourcery has sold off what remained of its mobile distribution business to a UK mobile services operator as it finishes off a divestment provess that started a couple of years ago.