Intrinsic names former AppSense boss to CEO role
AppSense CEO Darron Antill is to join MSP Intrinsic as chief executive to help pave the way for the next stage of the firm's growth strategy
Managed services provider Intrinsic Technology has recruited former AppSense CEO Darron Antill to the role of chief executive as it seeks to ramp up the next phase of its growth plan.
Antill, who during his time at AppSense more than doubled sales to over $100m through product innovation and opening up new markets, replaces Adam Jarvis, who steps back into the role of sales and commercial director.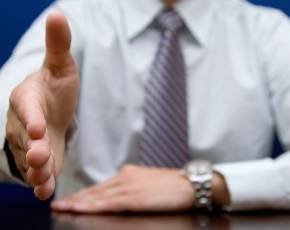 Prior to his time at AppSense, Antill was in charge of information security services outfit Vistorm, which following its acquisition by EDS now forms part of HP's security business.
Supported by Intrinsic CFO Rachael Nevins and CTO Steve Browell, Antill will be tasked with transforming the £35m firm into a UK cloud and managed services leader, building out its services proposition from its 24/7 services operation centre.
"This is a fast changing industry driven by our customers' increasing business demands and need to support an ever increasing mobile and demanding workforce," said Antill.
"BYOD, cloud based services, and the need for secure and mobile access to applications and data is important to every business and employee. The shift from on premise to off premise IT solutions is already happening at a considerable rate to our customers, as we continue to see this acceleration into a hybrid world, and it is our role to help transition and support them through this. We will continue to invest in and extend our managed and cloud based services offering, as well and growing our geographic footprint in the UK market.
He added: "I'd like to thank Adam Jarvis who has helped steer Intrinsic Technology to increased revenues through a difficult trading climate. The business is stronger for having him as a key part of our management team as we take Intrinsic to the next level."