Comstor signed up by X-IO
Comstor has inked a deal with X-IO to extend storage to those resellers selling data centre and cloud solutions
Comstor has inked a deal with X-IO to offer its reseller base, particularly those selling Cisco, with the chance to add storage to the solutions to the data centre and cloud solutions they are offering customers.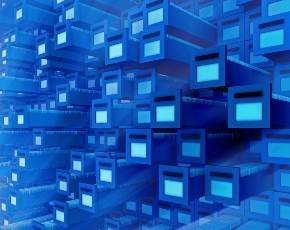 Under the terms of the deal the partnership between Comstor and X-IO the distributor will cover the UK, France and Germany but will roll out sales of the vendor's Intelligent Storage Element technology across the rest of EMEA over the course of the next few months.
Russell Blackburn, senior director of data centre solutions, Comstor EMEA, said that it was arming resellers with the products they needed to build a solution built around data centres and cloud.
"As one of the only distributors focused on Cisco technology, we're eliminating multiple distractions associated with choosing the right competitive cloud platform. This translates into more time creating premier value-added data centre and cloud offerings – as well as faster revenue recognition," he said.
"But to accelerate both traditional enterprise data centres and cloud platforms, the infrastructure demands intelligent storage like the X-IO technology," he added.
Roger Walton, vice president of X-IO EMEA, said that flexible storage was an essential complimentary technology to data centre and cloud infrastructures and Comstor had the Cisco expertise to help promote a solution sale: "Comstor is a core element of our go-to-market; this will allow more resellers seamlessly build successful cloud practices."