Syscap improves position in tough finance market
Channel finance specialist Syscap has unveiled fiscal annual numbers that show growth in a tough climate
Channel finance specialist Syscap has managed to increase its growth through a combination of targeting vertical markets and providing more support for IT leasing.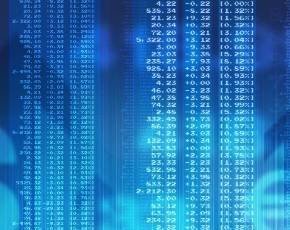 The firm managed 16% of EBITDA growth to £1.7m with a 10% climb in orgination volume to £5.4m and managed to improve new business volume to £125m in its latest annual results.
Syscap's CEO, Philip White said that the market remained tough but it had worked hard to highlight to resellers the alternative to high-street sources of finance.
"Operating in a market where bank lending is still constrained, where asset finance has declined and where the investment appetite in the Public Sector remains extremely subdued, Syscap has produced another strong set of results. I am particularly pleased with the way our business is developing in the Professions sector, where our e-commerce capabilities and product offering continue to gain traction in the legal and accountancy sectors. Syscap remains well positioned for long term, profitable growth," he said.
John Allbrook, chairman of Syscap, added that it had built up its involvement with the legal profession but the public sector and education markets remained constrained by budget cuts and austerity, although the firm was well placed to take advantage of a pick-up in the market when conditions improved.
"The Commercial division, which focuses on providing vendor finance predominantly in the IT sector, has continued to produce creditable results in a subdued market. Our focus has been on improving lease penetration across our major vendors and we have been able to make modest investments in new products and sales resources to lay foundations for profitable growth in FY14," he added.