SAP becomes Intel, Hortonworks Hadoop reseller
SAP signs redistribution agreement to provide Intel Distributuion Apache Hadoop and Hortonworks Data Platform alongside SAP HANA in big data drive
SAP has expanded the range of big data weapons in its arsenal after signing a redistribution agreement with Intel and open source experts Hortonworks to resell and support their Hadoop solutions alongside its SAP HANA platform.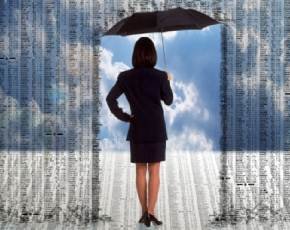 Integration with Apache Hadoop forms a major plank in SAP's self-defined strategy to "provide valuable insights across a continuum of data" and the firm says that levering the combined capabilities of the HANA platform, Hadoop, and other technologies such as SAP's Sybase IQ, Data Services and BusinessObjects BI solutions will help customers get their teeth into big data.
"Our expanded big data strategy provides customers a single, integrated approach to combine enterprise data and additional information to employees and consumers, as well as improve business processes such as customer engagement, preventative maintenance and responsive supply chain," explained SAP Platform Solutions president, Steve Lucas.
Intel's Datacentre Software Division veep and GM, Boyd David, added: "With performance optimisations for Intel hardware as well as encryption and decryption improvements for better security, the integration of the Intel Distribution for Apache Hadoop with the HANA platform provides enterprises with security and scalability, without having to sacrifice performance."
At the same time the German software behemoth announced the creation of a new Data Science organisation that will bring together its internal talent to better support customer data analytics projects.
It also launched a competition calling on big data experts to demonstrate how they have turned data into "meaningful insights that drive change". It is offering a cash prize of $10,000, or a pass to the next SAPPHIRE NOW conference, for the best entry.