MicroScope's top stories, week ending 6 September 2013
Gartner warns resellers not to bank on cloud, German contract fall-out hurts Computacenter, and Trustmarque opens new London office. Catch up on the biggest channel news stories from the past week
Resellers have been cautioned against getting carried away with predications of cloud growth with a reminder from Gartner that spending on the technology constitutes only a small part of the overall IT budget.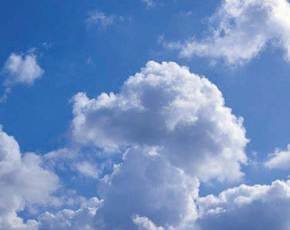 The analyst house expects the current level of firms using cloud services to increase from 38%, with 55% of those not using the technology expecting to adopt something in the year ahead, but has warned that despite that level of growth it will continue to be a small part of the enterprise IT budget.
"Given the use of cloud services currently constitutes only a very small part of the vast enterprise IT market, strategic partners should not make the mistake of taking current cloud use cases to be predictors of future cloud use," said Gregor Petri, research director at Gartner.
Gartner expects the growth in cloud usage will come from specific applications rather than broad infrastructure replacements and the expansion of vendor offerings will provide more of a portfolio of hosted products that the channel can take to market.
"Cloud computing is set to have a considerable impact on business in the future, which is reflected in the survey finding that around 60% of organisations plan increased investment over the next two to five years, while only 6% plan to decrease investments in cloud services," added Petri.
Citrix has acquired UK-based office productivity suite specialist Byte Squared to expand the functionality it can offer in its own enterprise cloud platform.
Byte Squared's suite will become part of the ShareFile platform
The deal will provide Citrix with access to a suite that includes a word processor and spreadsheet based for the iPad and iPhone and has been competing with some big names in that space including Google and Microsoft.
Citrix will integrate the Byte Squared suite into its ShareFile enterprise cloud file-synching and sharing platform, which it acquired back in 2011.
Byte Squared started with a two-man team in 2009 and has built up a customer base of 8m people globally and has already been working with partners including Citrix.
IT infrastructure services and solutions giant Computacenter has made a statutory pre-tax loss of £4.3m during the first half of its financial year, after it was forced to make a one-off provision of £10.7m against three onerous contracts in Germany.
The channel bellwether revealed its unaudited numbers for the first six months of 2013 on 30 August, revealing that despite growth on both revenues and adjusted pre-tax profit, the impact of the three loss-making German contracts - as previously reported - meant there was a good amount of red ink in the ledgers.
Across the border in France the situation was not much better, with sales down 11.5% in constant currency and operating losses widening to over €5m (£4.2m). Computacenter said most of this was attributable to its Supply Chain business, although its local ERP implementation also muddied the waters somewhat.
On the day its UK managing director starts work Kaspersky Lab has revealed plans to open a London office next month that will act as a European hub to enable it to provide support to both UK and continental customers from the capital.
The firm has long-term plans to leave its current Oxfordshire base in Abingdon, but for now will run the two offices in parallel and the London hub will provide space for 100 staff and is the first major announcement that comes under the reign of Kirill Slavin, who started in early September as UK managing director.
IBM and Atos are just two of the firms that have signed up to support a Cyber Academy designed to help widen the skills base to protect the country against emerging threats.
The academy, which has been launched by e-skills UK, has the backing of the government but is very much an employer-led organisation with Big Blue sitting alongside the likes if General Dynamics and the National Grid providing guidance and security-related content into the school and university curriculum.
Trustmarque has moved quickly to meet its goals of expanding its services business following its August 2013 refinancing, announcing the opening of a new City of London office giving its technical and commercial consultants easy access to the UK's financial services market.
Logicalis CEO Ian Cook is to retire from his post at the end of the firm's current financial year in order to take over the role of group chairman from Jens Montanana.
Billy MacInnes wonders what lessons the German Labour Ministry attitude towards work email might have for the rest of us.
Microsoft has named its US Small and Midmarket Solutions and Partners (SMS&P) lead Phil Sorgen to the post of executive vice president of its Worldwide Partner Group.
"SAN-free" datacentre infrastructure vendor Nutanix has unveiled a technology preview of the latest release (version 3.5) of its Nutanix OS, which builds on its support for VMware vSphere and KVM by adding support for Microsoft Hyper-V Server 2012.
Stone has brought on board a sales and commercial director to bolster its core business as well as supporting the continued development of its professional services operation.