iomart forks out £8m for datacentre firm Redstation
Acquisitive Scottish cloud outfit heads south to buy Hants-based datacentre operation Redstation for £8m
Glaswegian hosted cloud services provider iomart has added Hampshire-based rival Redstation to its portfolio for a maximum consideration of £8m.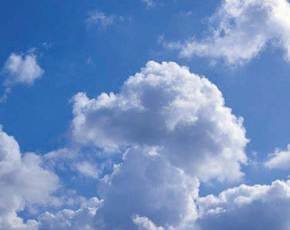 The payment includes £6.6m in an initial consideration, of which £5.1m is composed of cash and £1.5m of new ordinary shares, with a further contingent consideration of £1.5m if Redstation hits its current year targets.
Redstation boasts two self-owned and operated datacentres and an office in Gosport, near Portsmouth. It provides a range of hosting services to a customer base numbering approximately 3,000, which brought in £5.2m in the 12 months to 31 June 2013.
Earlier this year the 33-strong firm notably became one of the first providers in the UK to offer customers data speeds of up to 100Gbps after installing a high capacity wavelength service from Virgin Media Business.
Its addition to iomart's growing empire means the new owners now manage approximately 20,000 servers from 10 UK-based datacentres.
At the same time, iomart revealed it is expanding its Maidenhead operation, formerly RapidSwitch, to pre-empt future demand for data storage services.
Angus MacSween, CEO of iomart, said: "The addition of Redstation will consolidate our position as the leading player in the dedicated server market in the UK.
"Redstation's customers deliver a wide variety of cloud applications and services so this acquisition further underpins iomart's position as the main provider of the complex infrastructure required by UK businesses to support the cloud environment."
Martin Groom, Managing Director of Redstation, added: "Redstation has grown to the point where we need to move to the next level, so becoming part of the leading cloud company in the UK makes perfect sense.
"As part of the wider iomart Group we will have access to greater resources and technical innovation and will be able to offer an even wider range of cloud services to our ever growing customer base," he concluded.
---
Image credit: Digital Vision
Read more on Infrastructure-as-a-Service (IaaS)