MicroScope's top stories, week ending 23 August 2013
Softcat picks up keys to new London gaff, IPL's Azure platform deployment pays off for UCAS, and Logicalis brings our boys back home. Catch up on the biggest channel news stories from the past week
Softcat has upped sticks in London and moved to a larger office with a capacity for 150 employees, tripling its previous capacity.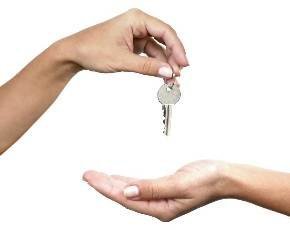 The move follows what it called its 'best year ever' for its financial results in which it chalked up revenues of £400 million, representing 30% year-on-year growth, despite the impact of the economic crisis.
In a nod to its employees the company is hailing the new office as an innovative workspace and playground which features an open top roof terrace and vendor bar for customers to dock their devices.
The company, in a move that seems to escape many organisations, explicitly recognises that happy employees lead to happy customers and higher sales.
With an eye on further growth and keeping the profit surge momentum going, the office include fun features such as individualistic décor and a large 'break-out' area with a pool table.
A Microsoft Azure-based cloud platform supplied to higher education admissions body UCAS by reseller IPL has passed its first major test - A-Level results day - with flying colours, the firm has reported.
Over 380,000 students logged on to UCAS's systems on 15 August
Bath-based IPL, which bills itself as a mission-critical IT and software consultancy, introduced a temporary cloud-based system on results day in 2012, and since then has been working alongside UCAS to turn the portal from a read-only service to an interactive, always-on, scalable cloud solution for higher education applicants.
According to IPL, over 380,000 applicants used UCAS's systems on 15 August to find out whether or not they had secured places at their chosen university or college, working out at over 180 logins per second at the peak of the rush.
UCAS systems now give students the chance to respond to offers online, change personal details in support of their applications, and access Clearing. It will also support new entrants for the 2015 intake into the application process, which will begin in earnest in September.
The paperless office is little more than wishful thinking according to a survey from OKI Systems, a global printing business. The firm found that 92% of office workers print documents on a daily basis with nearly half printing more than 10 pages each day.
The survey canvassed over 2,000 people and essentially put a spike in the idea that the paperless office is just around the corner. That said, it also revealed that much of the printing is related to the need for hard copy evidence due to regulatory and compliance mandates.
However, 79% of respondents said they use office equipment to print personal documents with 9% saying they do this on a daily basis. People cited convenience and a lack of a printer at home for printing personal documents.
Microsoft has revealed the first tranche of resellers selected to handle business channel sales of the Surface family of PCs in the UK.
The announcement comes a month and a half after Microsoft officially launched its Surface channel strategy at its Worldwide Partner Conference in Houston, Texas, and named 10 US resellers to the programme.
In the wake of another disappointing quarter at HP, CEO Meg Whitman has said that in spite of the good progress that has already been made in the firm's five-year rescue plan, HP will not see any growth in its revenues in its fiscal 2014.
In a discussion with analysts following HP's latest results announcement, Whitman said: "I stated in May that I believe company level revenue growth was still possible in fiscal 2014…. We now believe that total year-over-year revenue growth in fiscal 2014 is unlikely."
Integrator and managed services provider Logicalis has repatriated its Managed Services Centre from Malaysia to Wales in a bid to better meet the specific needs and requirements of its business and public sector customers.
With businesses under pressure to find targeted solutions for their customers, Alex Scroxton asks if the channel can find value in Gartner's Magic Quadrant - or whether it is just a shabby sales ruse.
Growing technology solutions provider Academia has secured a six figure funding round through NatWest, to support its bid to become a £100m turnover business by 2016.
The Cloud Industry Forum has hit out at Gartner after the analyst house suggested that cloud computing has passed the so-called "Peak of Inflated Expectations" into the third stage of its Hype Cycle for Emerging Technologies, the "Trough of Disillusionment".
Second quarter net profit at Dell has slumped by 72% year-on-year, while revenues remained flat, the Texas-based IT solutions firm has revealed, lending weight to founder Michael Dell's argument that the company needs time to get its act together away from Wall Street's gaze.
Cloud hosting company Rackspace Hosting is attempting to drive enterprises to hybrid clouds with the launch of a dedicated VMware vCenter Server while bolstering its drive to grow dedicated cloud-based services.