Gamma Global expands board
Value added distie injects 'energy and pace' to leadership team as it targets increased growth
Hardware distribution firm Gamma Global, has boosted its existing board with three new directors.
Gamma's head of value added distribution (VAD) business, Andy Kelly, has been promoted to sales director and Mark Gilbert is promoted to the role of operations director while Simon Greenhalgh has joined the company as the new financial director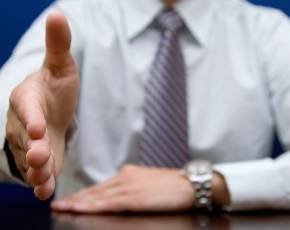 Managing director at Gamma, Martin Smith, commented on the appointments saying:
"These new additions to our senior team will give the business an injection of energy and a welcome new approach, adding increased pace and professionalism to the business"
"Andy, Simon, Mark and Craig Newell, who joined us on 1 July as Andy's replacement, have a wealth of knowledge and experience between them as well as many new ideas and business development plans which will help us to steer Gamma through the next exciting phase of our amazing journey," continued Smith.
Andy Kelly welcomed his promotion. "Having worked my way up from entry level sales to proving my business building ability in the VAD business unit, I feel now is the right time for me to take on this new role. There are many opportunities to grow the business and, by involving the excellent sales team we already have in place, we can take Gamma to the next level."
"Our main objective is to ensure we have a world beating team who are in the right place at the right time, enabling us to exploit existing and emerging opportunities in our core and new incremental markets," explained Smith.
"The combination of our vastly experienced existing team members, plus new players with different and exciting ideas, will ensure that our proposition and business model adapts to a changing external world, whilst delivering greater value and increased levels of service and support to our valued clients," he concluded.